Fish Guisado with Pineapple Recipe
Give your fish dish a tasty and healthy twist with some pineapples!
---
Categories
Main Dish, Seafood & Del Monte Pineapple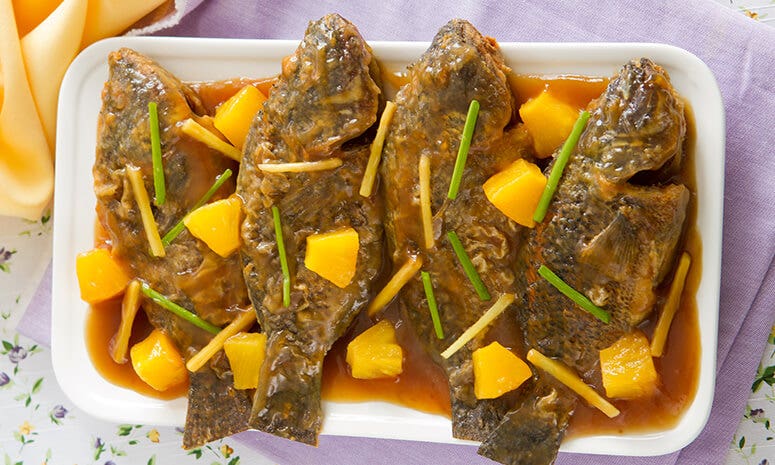 Ingredients
8 pc tilapia, cleaned
2 tsp calamansi juice
1/2 tsp salt
1/4 tsp pepper
2 Tbsp all-purpose flour
1/2 cup oil, for frying

2 Tbsp oil
2 Tbsp garlic, crushed
1/4 cup onion, white
3 Tbsp ginger, cut into strips
1/4 cup soy sauce
1/2 cup water
salt, to taste
pepper, to taste
2 Tbsp green onions, cut into 2-inch long strips
Cooking Tools Needed
Chopping Board
Measuring Spoon
Wooden Spatula
Measuring Cups
Pot
Procedure
1. Season fish with calamansi juice, salt, and pepper. Pat dry and thinly coat the fish with flour. Fry the fish until golden brown. Set aside.
2. In a separate pan, sauté garlic, onion, and ginger for 3 minutes or until onion is translucent.
3. Add fish, soy sauce, DEL MONTE Pineapple Chunks with syrup, and water. Bring to a boil then simmer for 5 minutes. Season with salt and pepper to taste. Top with green onions.
Lusog Notes
Fish is a good source of protein that helps repair body tissues. This dish also contains niacin that promotes normal digestion and healthy skin.
Chef's Tip
Thinly coat the fish with flour to keep it from sticking to the pan as you fry. It also will give a thin crispy crust which will keep it from getting soggy in the sauce later on.
Featured Products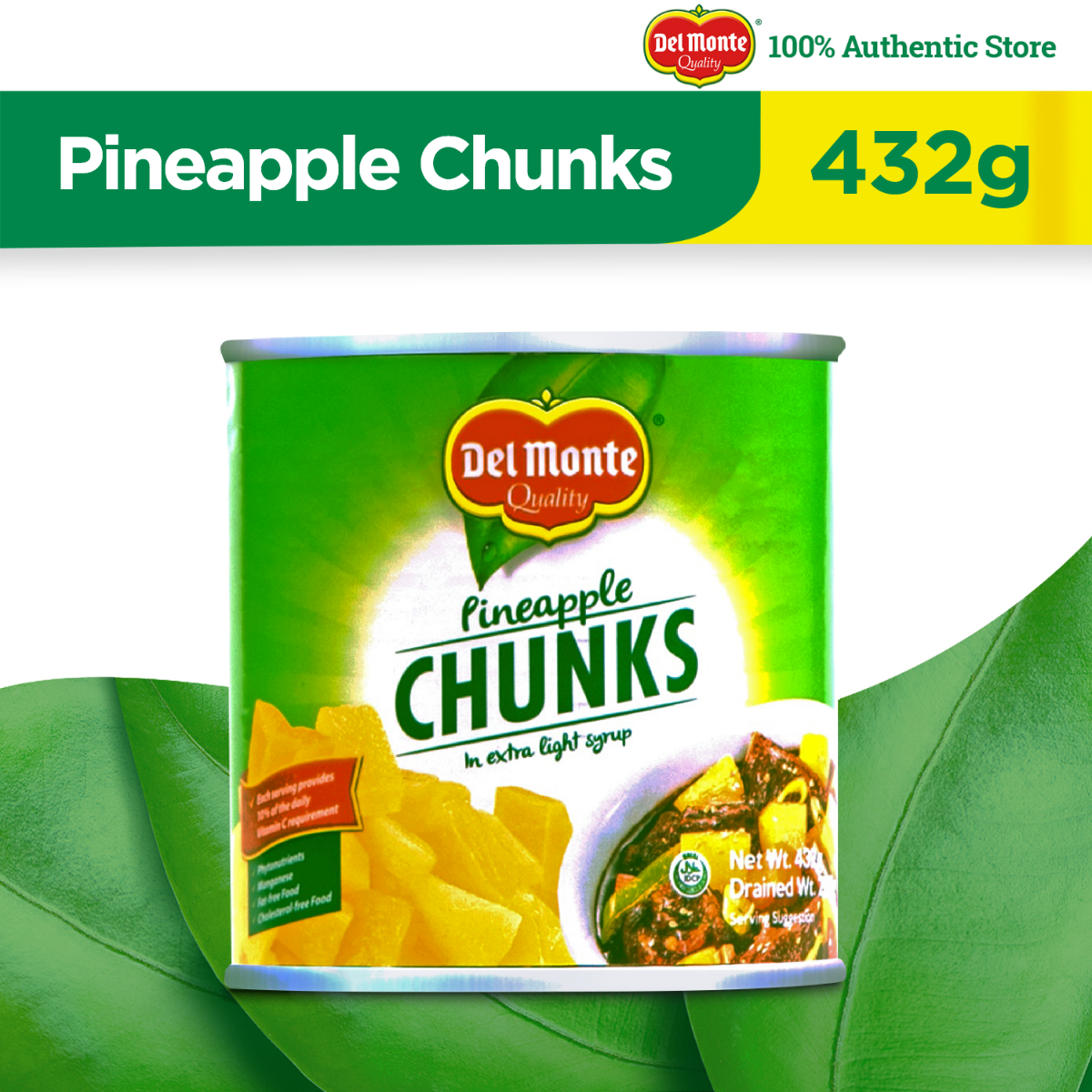 Del Monte Pineapple Chunks 432g
---
You also might be interested in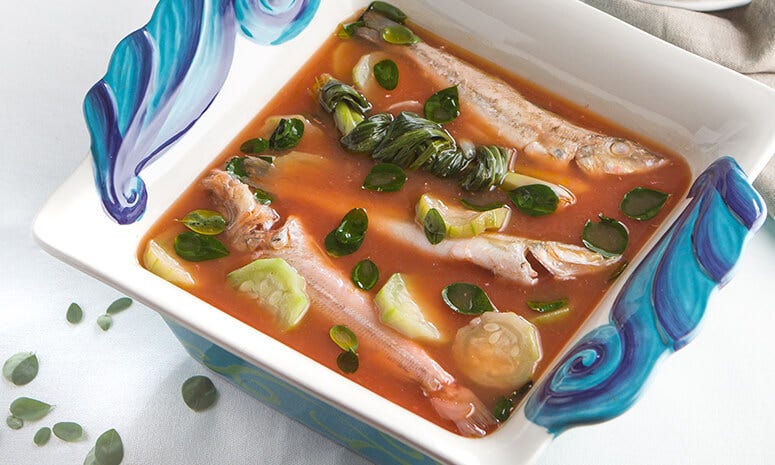 Try this fresh take on a classic Visayan recipe.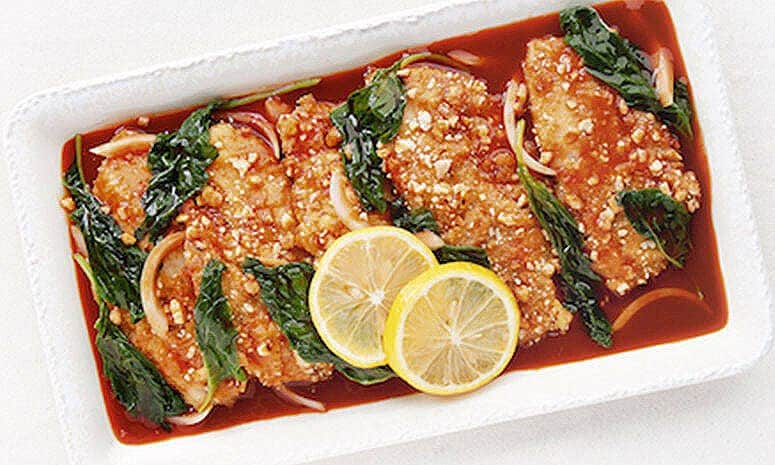 Cashew Crusted Fish with Sautéed Spinach Recipe
They will go nuts for this fabulous fish recipe!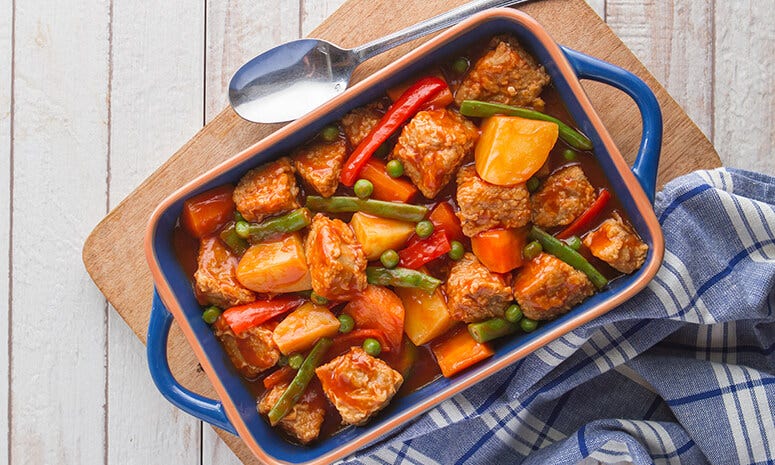 A delicious seafood version of a classic Pinoy fave.