Fiesta Cookies and Ice Cream Recipe
A celebration of fruity and creamy delight in each bite! Make a batch in advance and enjoy it every time you get a sweet craving.
---
Categories
Dessert, Fruit, Del Monte Fruit Cocktail
Cooking Time
8 hrs. and 5 mins.
Ingredients
1 can DEL MONTE Fiesta Fruit Cocktail (836g), drained
1 liter ice cream, mango (or preferred flavor), slightly softened
30 pcs peanut butter cookies (opt. oatmeal or butter cookies)
Cooking Tools Needed
Chopping Board
Scooper
Skillet
Strainer
Procedure
1. Mix well DEL MONTE Fiesta Fruit Cocktail with ice cream. Cover and freeze overnight.
2. Scoop into cookies. Top with another cookie to look like a sandwich. Serve immediately. (To store and serve the following day, wrap in foil, seal and freeze overnight).
Lusog Notes
This yummy dessert provides vitamin C that not only helps resist infections and strengthen blood vessels, but also aids in the development of healthy gums and teeth.
Chef's Tip
To make clean scoops of ice cream, dip the ice cream scoop in a bowl of hot water before each scoop.
Featured Products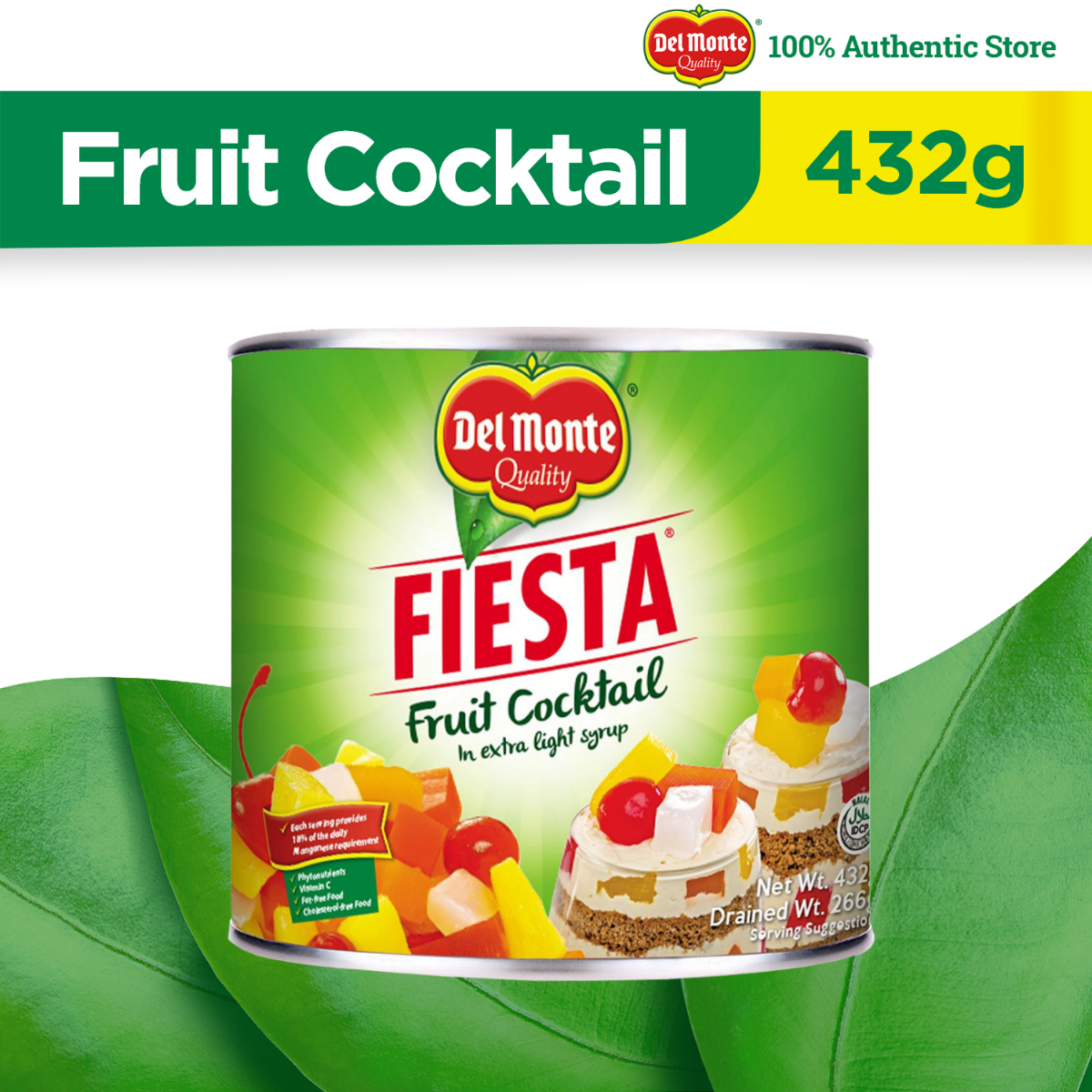 Del Monte Fiesta Fruit Cocktail 432g
---
You also might be interested in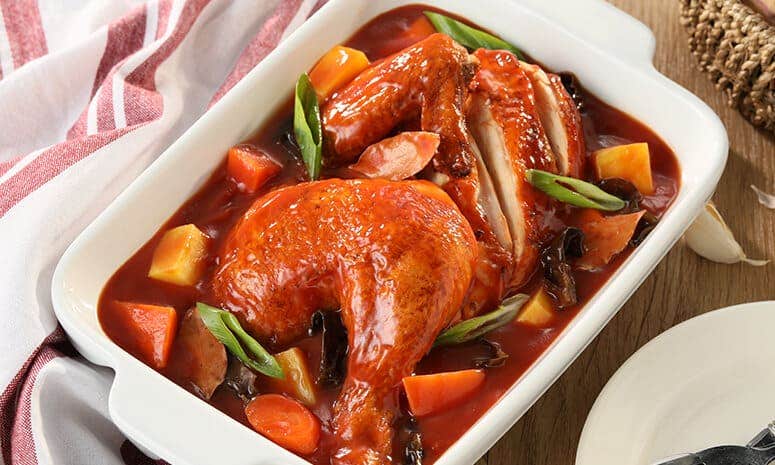 Celebrate with a festive sauce-sarap pot roast!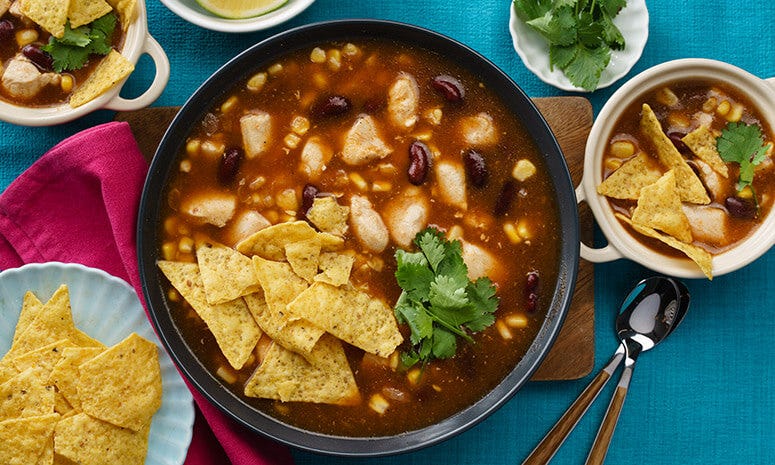 Chicken Tortilla Soup Recipe
A must-try soup that's heartwarming and tummy-filling.