Embutido Espesyal Recipe
It's embutido with a sauce-sarap twist the family will love!
---
Categories
Main Dish, Pork & Del Monte Tomato Sauce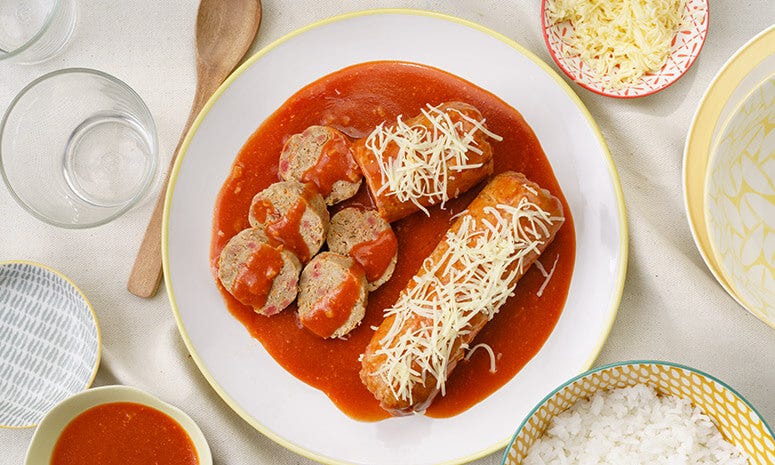 Ingredients
300 g pork, ground)
1/3 cup onion, red, chopped
1/2 cup hotdog, chopped
1/3 cup carrot, grated
1 pc egg, beaten
1/3 cup bread crumbs
2 Tbsp soy sauce
2 Tbsp oil
2 Tbsp garlic, minced
1/2 tsp pepper, black
3/4 cup water
1/2 cup melting cheese, grated
Cooking Tools Needed
Chopping Board
Grater
Measuring Spoon
Measuring Cup
Mixing Bowl
Spatula
Tray
Procedure
1. Mix ground pork, onion, hotdog, carrots, egg, bread crumbs, and soy sauce together until well incorporated. Divide the embutido mixture into 2 then form it into logs.
2. In a large pan, sauté the garlic in oil then add DEL MONTE Filipino Style Tomato Sauce, pepper, and water. Add the embutidos then let it simmer covered until cooked. Flip the embutido after 10 minutes.
3. Add the melting cheese then mix until melted. Serve.
Featured Products
---
You also might be interested in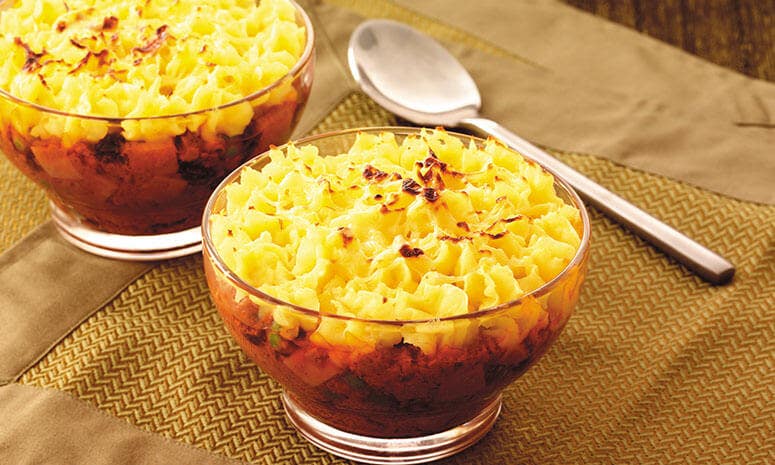 Meat and Potato Casserole Recipe
Prepare this hearty recipe for simple, quiet nights at home with the family.