Choco Mud Pies Recipe
This impressive dessert is actually easy to make.
---
Categories
Dessert, Fruit, Del Monte Fruit Cocktail
Cooking Time
1 hr. and 3 mins.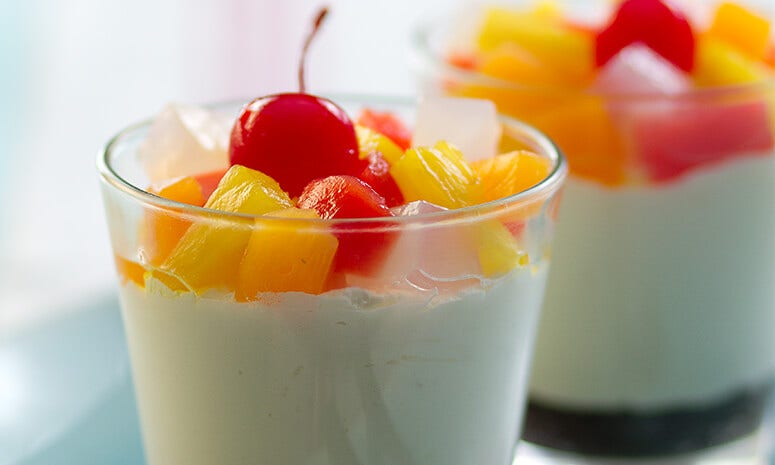 Ingredients
1 cup chocolate cookie, crushed
2 Tbsp margarine, melted
1 Tbsp sugar, white
1/2 Tbsp unflavored gelatin, dissolved in reserved syrup
2 Tbsp milk, evaporated
1/2 cup cream cheese, softened
1 Tbsp sugar, white
1/2 cup all-purpose cream, chilled
1 can DEL MONTE Fiesta Fruit Cocktail (432g), drained, reserve syrup
Procedure
1. CHOCOLATE BASE: Combine crushed cookies, margarine and sugar. Spread about 2 1/2 tablespoons of the mixture in a glass or cup. Chill until firm.
2. CREAM FILLING: Heat gelatin and milk until gelatin is dissolved. Set aside.
3. Beat cream cheese and sugar until light and fluffy. Add the dissolved gelatin, while mixing, until incorporated. Set aside. Whip chilled cream for 2 minutes and fold into the gelatin.
4. Spread 2 tablespoons of cream mixture into the prepared chocolate crust, and then add 2 tablespoons of DEL MONTE Fiesta Fruit Cocktail. Top with remaining cream. Chill for 15 - 30 minutes. Garnish with cherry, if desired.
Lusog Notes
This Choco Mud Pies dessert contains vitamin A which helps maintain healthy skin and normal vision.
Chef's Tip
Chilling the bowl and whisk prior to whipping helps the cream whip faster.
Featured Products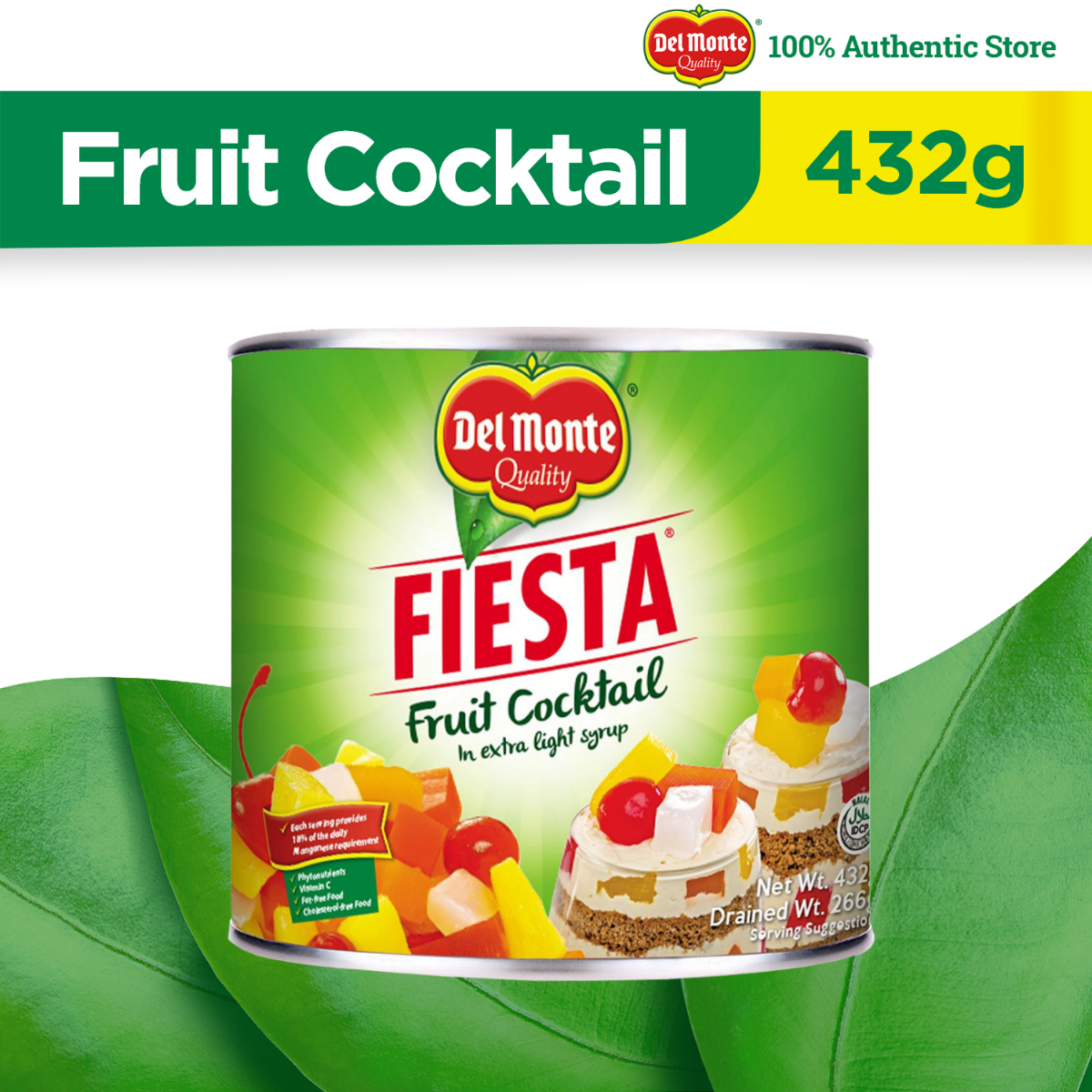 Del Monte Fiesta Fruit Cocktail 432g
---
You also might be interested in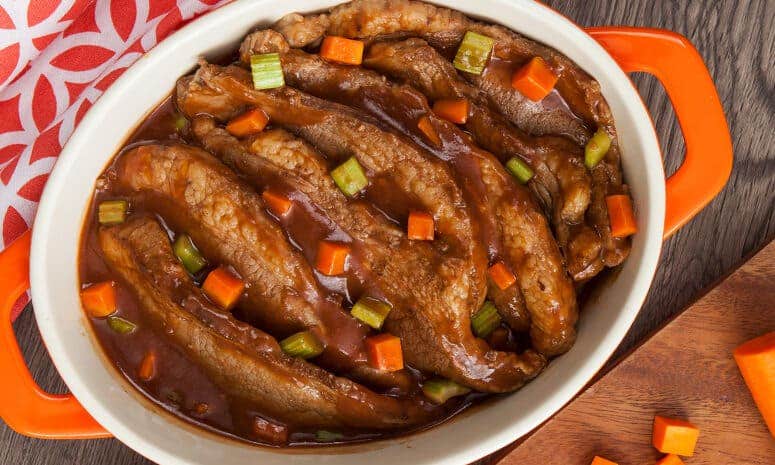 Beef Belly Pot Roast Recipe
Delight tastebuds with this easy but flavorful dish.