Chili Cheese Burrito Bowl Recipe
Easy Mexican-style rice bowl that will surely be a favorite!
---
Categories
Main Dish, Beef, Del Monte Condiments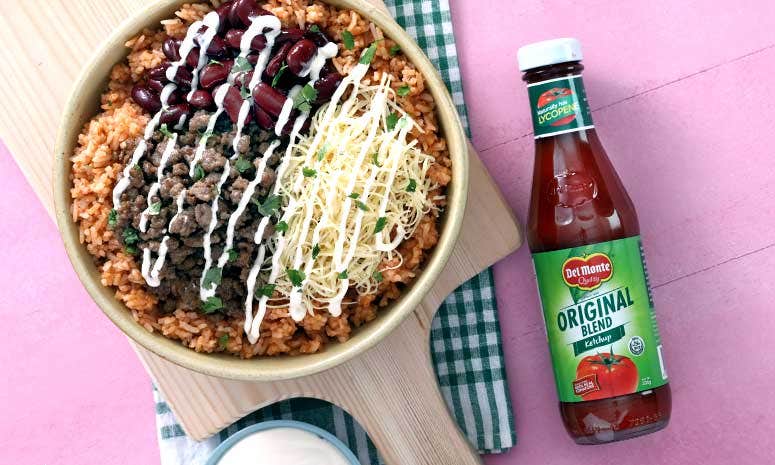 Ingredients
3 Tbsp oil
1/4 cup onion, red, chopped
300 g beef, ground
1/4 tsp salt
1/4 tsp pepper, black
4 cup rice, cooked
1/2 cup DEL MONTE Original Blend Ketchup (320g)
1 tsp cumin
1/2 cup cilantro, chopped
1/2 tsp cayenne pepper
1 tsp salt
1/2 tsp pepper, black
1 can red kidney beans (432g) (optional), drained
1/4 cup melting cheese, grated
1/4 cup sour cream
Procedure
Sauté the onion in oil until aromatic. Add the beef then season with salt and pepper. Sauté until browned.
Remove the beef from the pan then set aside. In the same pan, sauté the rice then add DEL MONTE Original Blend Ketchup, cumin, half of cilantro, cayenne, salt, and pepper. Mix well.
In a serving bowl, put 1 cup of rice then top with ground beef, red kidney beans, and cheese. Drizzle with sour cream and other half of cilantro.
Lusog Notes
This yummy rice bowl is rich in vitamin A and iron. Vitamin A promotes healthy skin and normal vision, while iron is needed for metabolism. This dish is also a source of fiber which aids in digestion.
Chef's Tip
Do not throw away cilantro stems. Chop them and add them to the dish for an added cilantro flavor.
Featured Products
---
You also might be interested in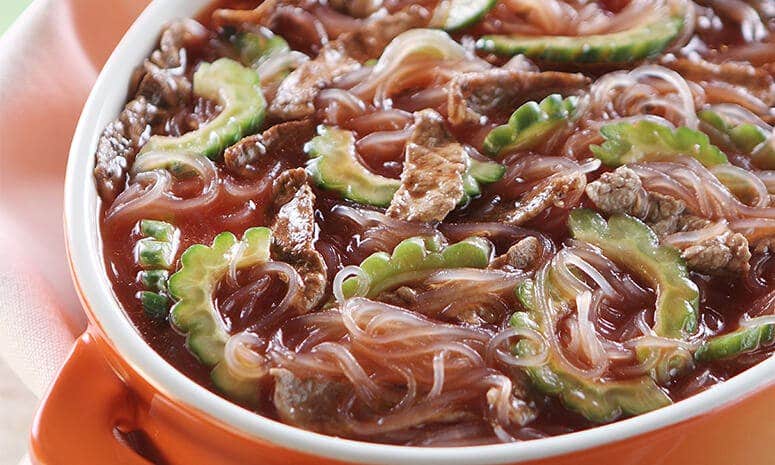 Beef Ampalaya with Sotanghon Recipe
Be comfortable on a cold day with a warm bowl of sotanghon goodness!