Chicken and Chorizo Paella Recipe
---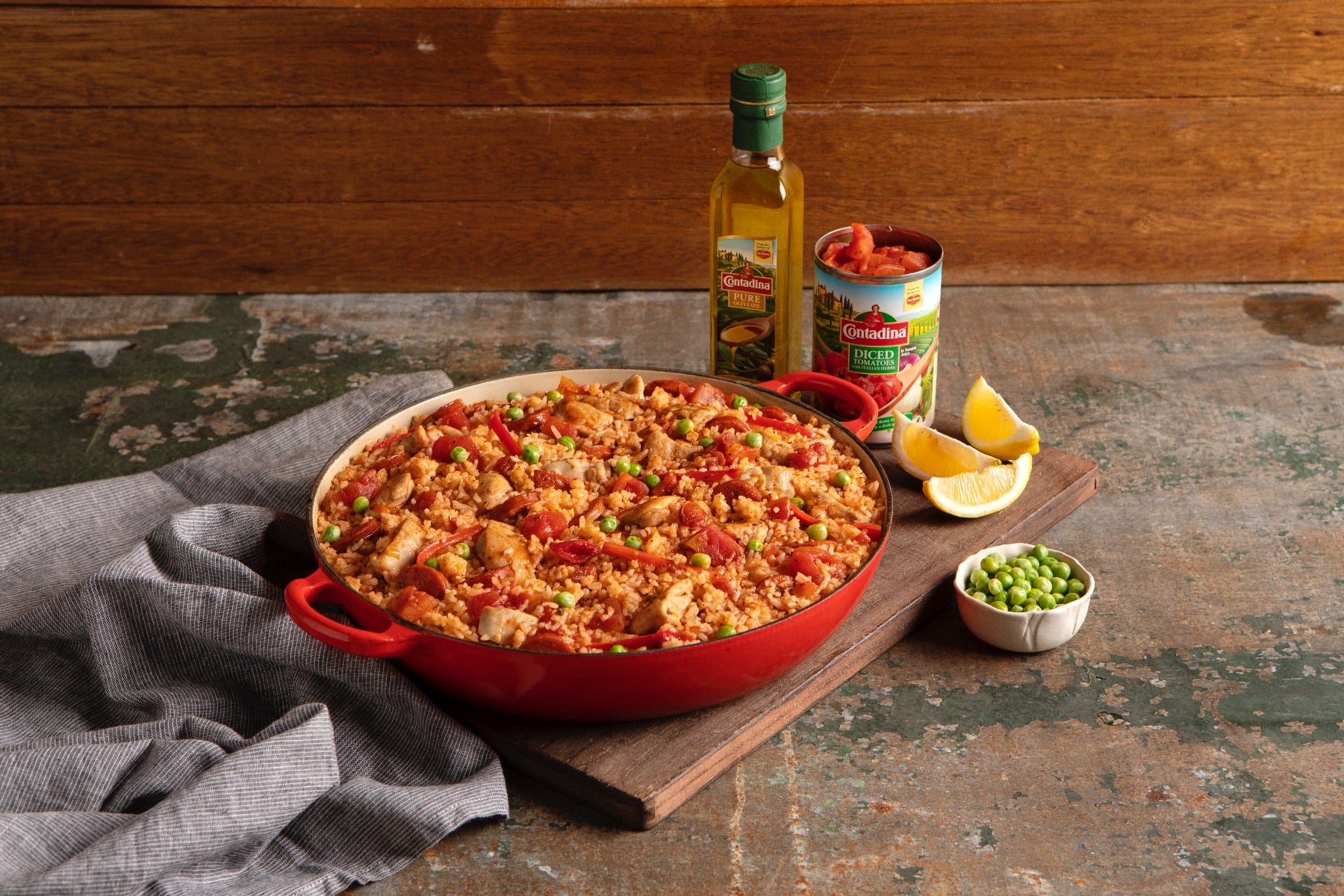 Ingredients
1/4 cup Contadina Pure Olive Oil 500ml
1 cup chorizo Pamplona, cut into half lengthwise then rondelle
1/2 cup bell pepper, green, cut into chunks
1/2 onion, white, chopped
2 tsp garlic, minced
2 cup chicken, thigh fillet skinless, cut into chunks
2 cup rice, long grain
2 cup chicken stock
1 Tbsp salt
1/2 tsp pepper, black
1/2 cup bell pepper, red , cut into 1/2-inch strips
1/2 cup green peas,frozen
1 pc lemon ,cut into wedges
Cooking Tools Needed
Chopping Board
Knife
Pan
Rice Cooker
Spatula
Procedure
1. Sauté chorizo in Contadina Pure Olive Oil until fat melts to the oil and the chorizo is slightly toasted.
2. Add onion and garlic then sauté until onion is translucent.
3. Add chicken and cook until chicken turns opaque.
4. Add the rice and cook until rice is slightly toasted.
5. Transfer into a rice cooker, add Contadina Diced Tomatoes with Italian Herbs, chicken stock, salt, and pepper.
6. Cook until the rice cooker setting turn to "keep warm" or until rice is cooked.
7. Add red bell pepper and green peas then cover until cooked.
8. Serve with lemon wedges.
Featured Products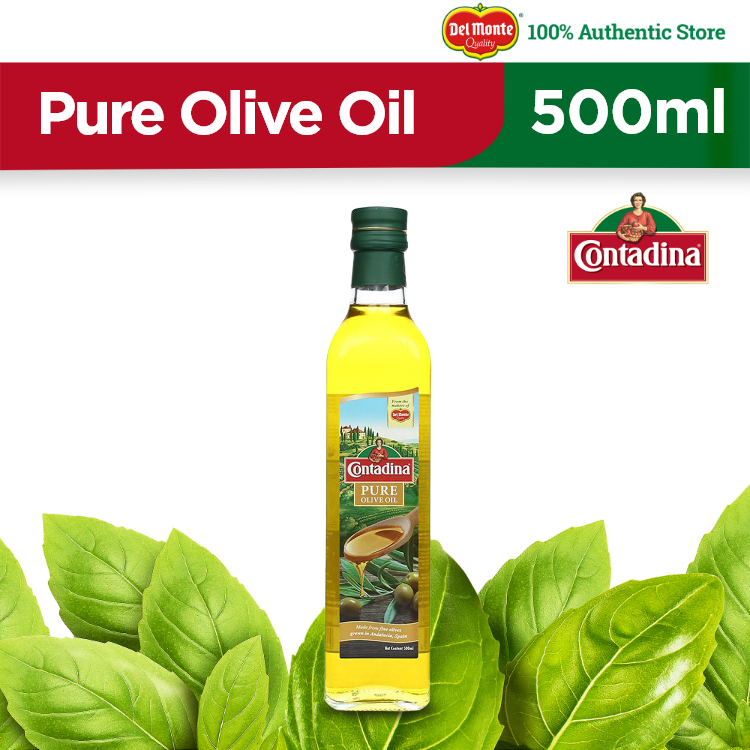 Contadina Pure Olive Oil 500ml
---