Bolognese Recipe (250g)
Cook up this Italian classic the easy, Del Monte way.
---
Categories
Category/kitchenomics/Recipes,Category/kitchenomics/Recipes/Pasta or Noodles,Category/kitchenomics/Recipes/Beef
Ingredients
1/4 cup extra virgin olive oil
1/2 cup onion, white chopped
1/3 stalk celery, chopped
1/2 cup carrot, chopped
250 g beef, ground, lean
1/2 Tbsp salt
1/4 Tbsp sugar, white
1/4 tsp pepper, black
1/3 cup white wine
1 pouch DEL MONTE Italian Style Spaghetti Sauce (250g)
1/8 tsp basil, dried
1 Tbsp parsley, chopped
1 pack DEL MONTE Spaghetti (175g), cooked
1 can DEL MONTE Sliced Pineapple (432g), drained
Cooking Tools Needed
Chopping Board
Spatula
Knife
Strainer
Sauce Pot
Cooking Skills Needed
Chopping
Frying
Slicing
Stirring
Procedure
1. Sauté onion, celery, and carrot for about 5 minutes.
2. Add beef then season with salt, sugar, and pepper. Cook until light brown. Stir in wine and simmer for 3 minutes.
3. Add DEL MONTE Italian Style Spaghetti Sauce, basil, and parsley. Simmer for 5 minutes over low heat, stirring occasionally.
4. Pour over cooked DEL MONTE Spaghetti. Top with parmesan cheese.
Featured Products
---
You also might be interested in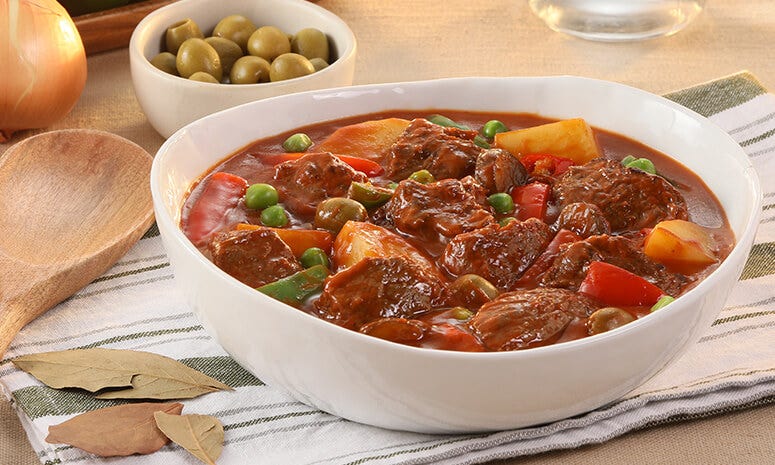 Loved by everybody, this classic recipe is definitely a must-try!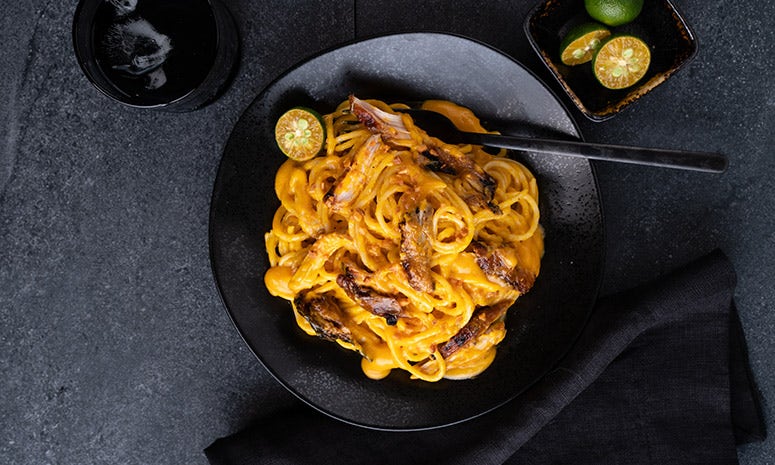 Chicken Inasal Carbonara Recipe
Transform leftover chicken inasal into a delicious spaghetti!