Barbecued Spareribs Recipe
Dig in to these mouth-watering, succulent BBQ ribs!
---
Categories
Main Dish, Pork, Del Monte Tomato Sauce
Cooking Time
1 hr. and 15 mins.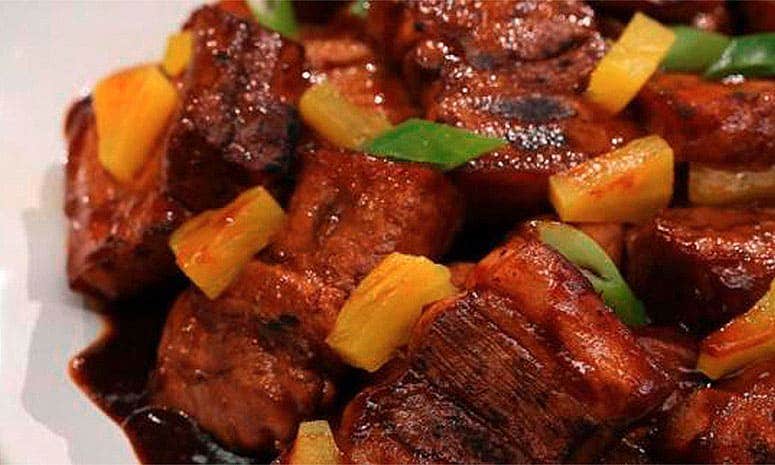 Ingredients
1/4 cup onion, red, chopped
1 pouch DEL MONTE Filipino Style Tomato Sauce (90g)
1 1/2 Tbsp garlic, minced
1/4 cup sugar, brown
1 pouch DEL MONTE Pineapple Tidbits (115g)
1 1/4 Tbsp liquid seasoning
3/4 Tbsp lemon juice
3 Tbsp mustard
1 1/2 Tbsp DEL MONTE Sweet Chili Sauce (325g)
1 kg pork, ribs, cut up
1 tsp salt
1/4 tsp pepper, black
1/4 cup oil, for pan-grilling
1/3 cup leeks (optional), sliced
Cooking Tools Needed
Chopping Board
Measuring Cups
Grill Pan
Measuring Spoon
Wooden Spatula
Cooking Skills Needed
Simmering
Marinating
Slicing
Pan-Grilling
Procedure
1. Mix all ingredients for marinade. Pour into meat and marinate for 1 hour in the refrigerator. Drain meat but reserve marinade.
2. Season pork spareribs with salt and pepper. Set aside.
3. Pan-grill in oil just to brown. Heat the reserved marinade then add the grilled spareribs. Cover and simmer until tender.
4. Top with leeks.
Lusog Notes
This dish provides protein that is essential for the body's growth and development and vitamin B1 that may help improve tolerance to pain and reduce the stomach's acidity.
Chef's Tip
Salt the pork spareribs just before cooking. Adding the salt in the marinade draws out the moisture and will leave the pork dry.
Featured Products
---
You also might be interested in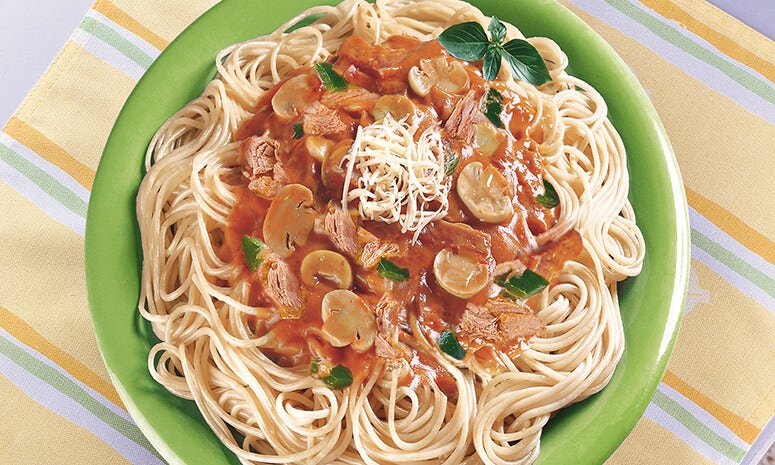 Creamy Tuna Spaghetti Recipe
Keep it tasty and healthy with this savory pasta!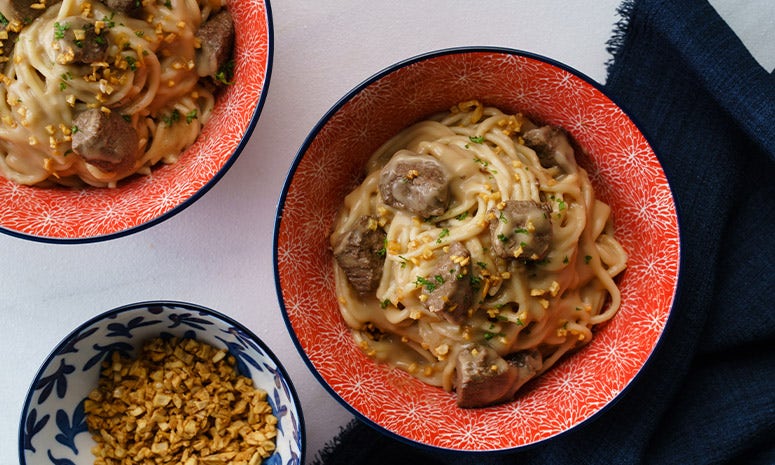 Beef Salpicao Carbonara Recipe
Simple ingredients and a few minutes are all you need!