Tofu Vegetable Kare-Kare Recipe
Love kare-kare? Try our version of kare-kareng gulay.
---
Categories
Main Dish, Vegetable & Del Monte Quick 'n Easy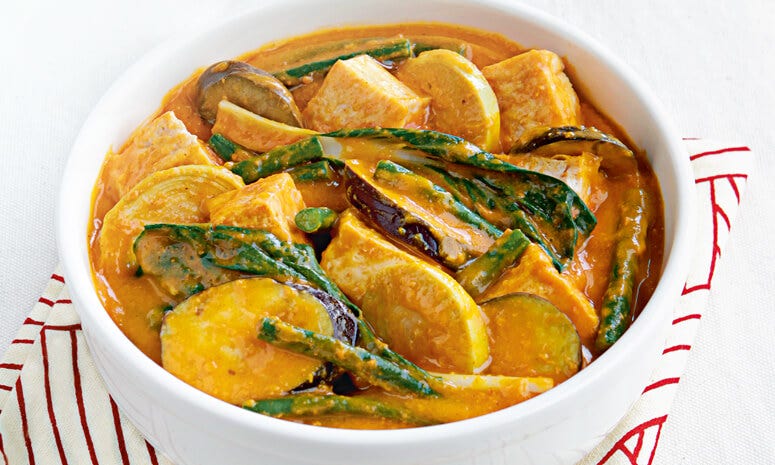 Ingredients
1 3/4 cups water
1 pc chicken bouillon cube
1 pack DEL MONTE Quick 'n Easy Kare-Kare Mix (50g)
200 g puso ng saging/banana heart, trimmed and sliced
1 cup sitaw, sliced
1 1/3 cups eggplant, sliced
salt, to taste
salt, to taste
300 g pechay Baguio, sliced
350 g towka/tofu, cut into two, fried then cut into cubes
Cooking Tools Needed
Spatula
Measuring Cup
Chopping Board
Measuring Spoon
Pot
Preparation
1. Boil water with bouillon cube. Add DEL MONTE Quick 'n Easy Kare Kare Mix, banana heart, sitaw, eggplant, and salt to taste. Boil, cover and simmer for 5 minutes..
2. Add pechay and tofu. Simmer for another 5 minutes.
Featured Products
---