Super Carrot Soup Recipe
This heartwarming soup is comforting and nutritious.
---
Categories
Soup, Chicken, Del Monte Pasta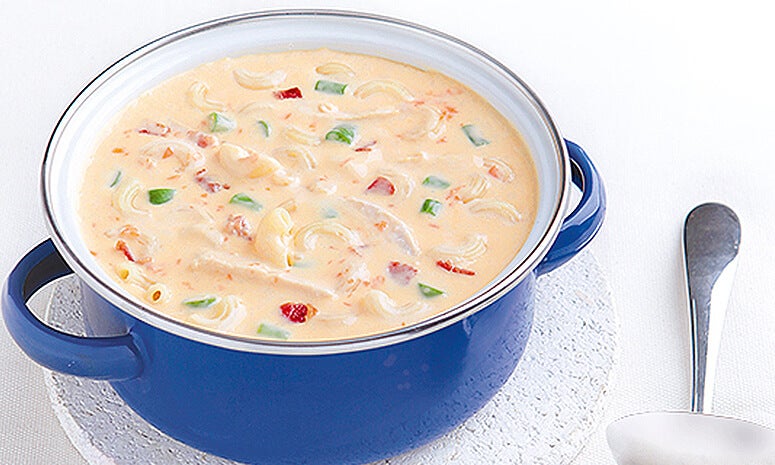 Ingredients
50 g bacon
100 g carrot, cut into chunks
4 cups water
1 pc chicken bouillon cube
2 Tbsp butter
4 cloves garlic, crushed
1/4 cup onion, red, chopped
200 g chicken, breast fillet, cut into strips
1 Tbsp patis
1/2 pack DEL MONTE Elbow Macaroni (200g), raw
1/3 cup Baguio beans, sliced 1/2-inch thick crosswise
1/8 tsp pepper
1/2 cup milk, evaporated
1/4 cup cheese spread
Cooking Tools Needed
Measuring Spoon
Spatula
Chopping Board
Wooden Spatula
Pot
Cooking Skills Needed
Mashing
Simmering
Boiling
Slicing
Sautéing
Procedure
1. In a pan, cook bacon without oil for 7 minutes. Discard oil, crumble bacon and set aside.
2. Boil carrot in water with chicken bouillon cube broth for 10 minutes or until very tender. Remove carrot and mash, reserve stock and set aside.
3. In pan, sauté garlic, onion and chicken in butter. Add patis and DEL MONTE Elbow Macaroni. Sauté for 2 minutes. Add reserved stock, cover and simmer for 8 minutes.
4. Add Baguio beans, mashed carrot and pepper. Simmer for 3 minutes, then add milk and cheese spread. Simmer for 2 minutes. Top with bacon. Ladle into bowls.
Lusog Notes
This soup is high in vitamin A and niacin. Vitamin A helps maintain healthy skin and promotes normal growth and development while niacin helps enzymes work properly in the body.
Chef's Tip
Good soup starts with a good base stock. To make a good chicken stock, simmer chicken bones with enough water to cover the bones. Add onions, celery, and carrots then simmer for 30 - 45 minutes.
Featured Products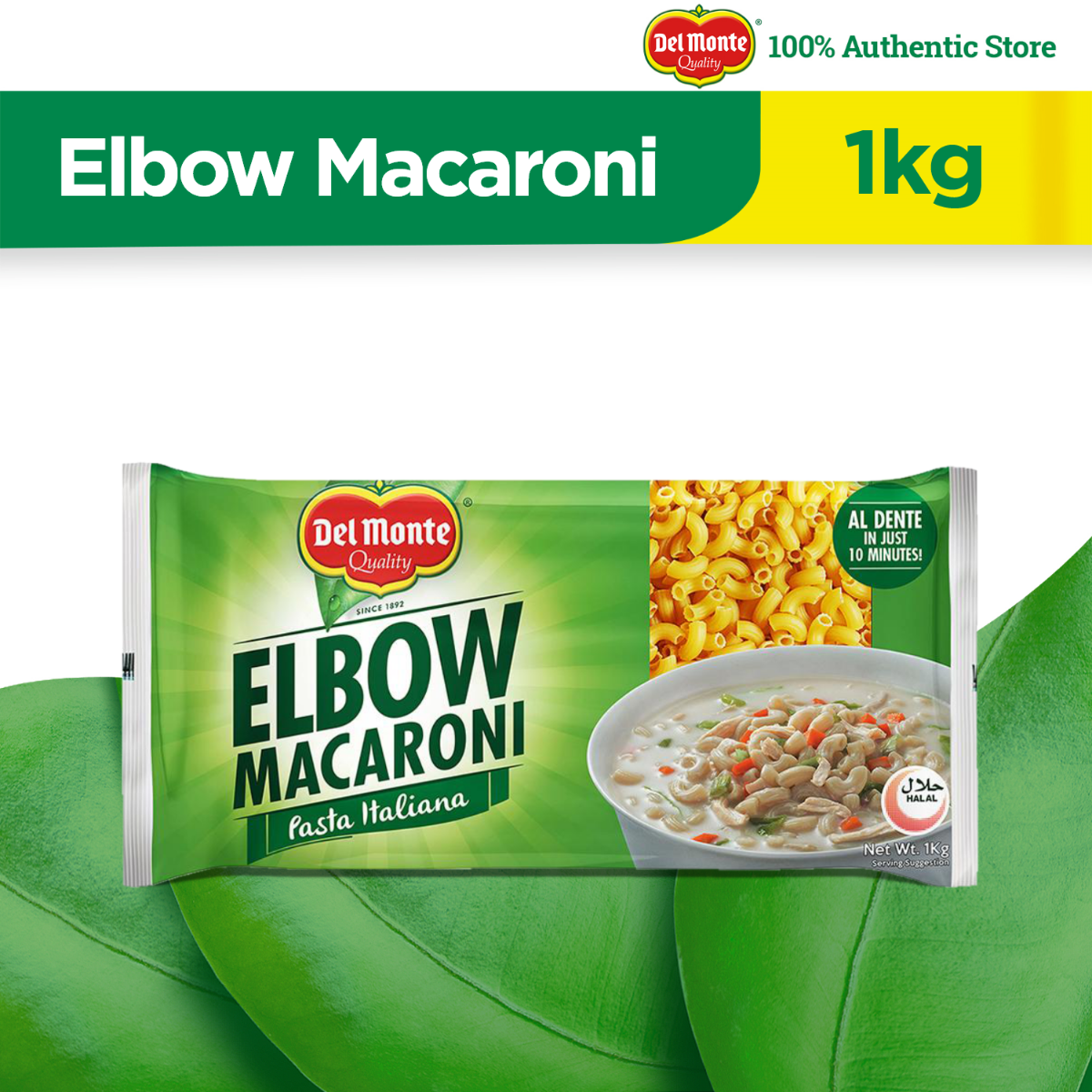 Del Monte Elbow Macaroni 1kg
---
You also might be interested in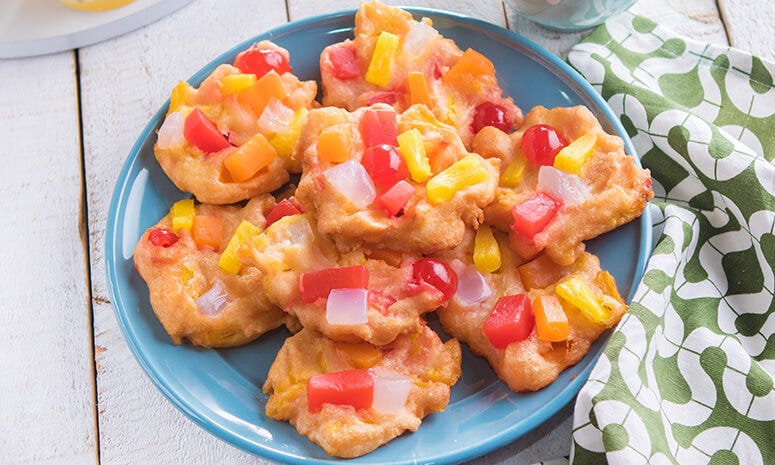 Sticky Fruit Fritters Recipe
This unique dish is great for snacks or dessert!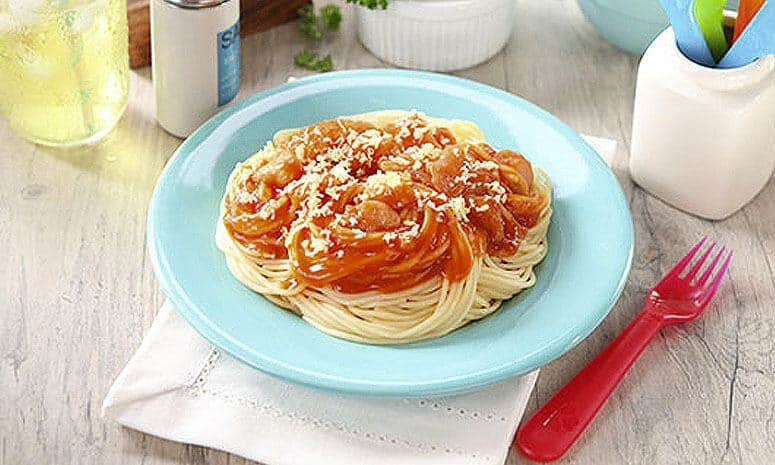 Chicken Tocino Spaghetti Recipe
Try this tasty Pinoy twist to spaghetti.