Sriracha Beef Stir Fry Recipe
An asian favorite, with just the right kick of Sriracha!
---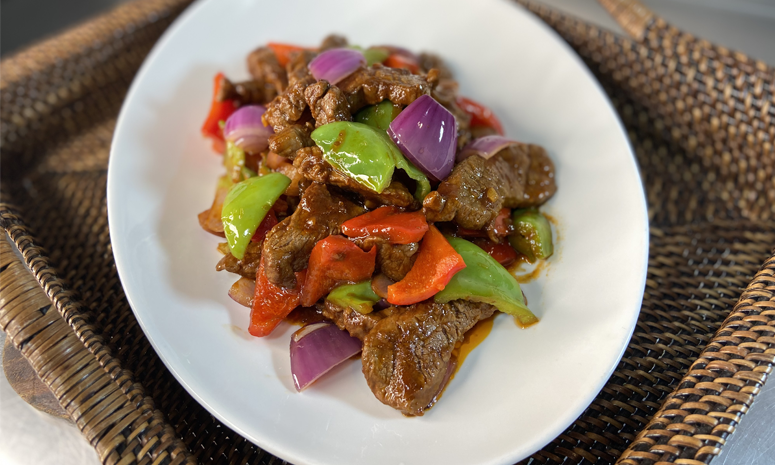 Ingredients
3 Tbsp oil
1/2 cup onion, red, quartered
1/2 cup bell pepper, green, cut into chunks
1/2 cup bell pepper, red, cut into chunks
2 tsp garlic, minced
500 g beef, tenderloin, sliced into strips
2 Tbsp DEL MONTE Tomato Paste (70g)
4 Tbsp KIKKOMAN Standard Grade Soy Sauce (100ml)
2 Tbsp sriracha
2 Tbsp sugar, brown
Cooking Tools Needed
Chopping Board
Measuring Cups
Rubber Spatula
Grater
Measuring Spoon
Scissors
Procedure
1. Heat oil in a pan and sauté the onions and bell peppers for 1 minute. Set aside.
2. In the same pan, add garlic and ginger then sauté until aromatic. Add the beef and sauté until browned.
3. Add DEL MONTE Tomato Paste and sauté for 1 minute.
4. Add soy sauce, sriracha, and brown sugar then stir until well incorporated. Add back the vegetables and serve.
Lusog Notes
This recipe is a rich source of protein which is essential for growth and development. It is also high in niacin that helps keep the digestive and nervous systems healthy.
Chef's Tip
Do not overcook the beef to keep it from drying out. Beef tenderloin is a lean cut of beef that is easily overcooked.
Featured Products
---
You also might be interested in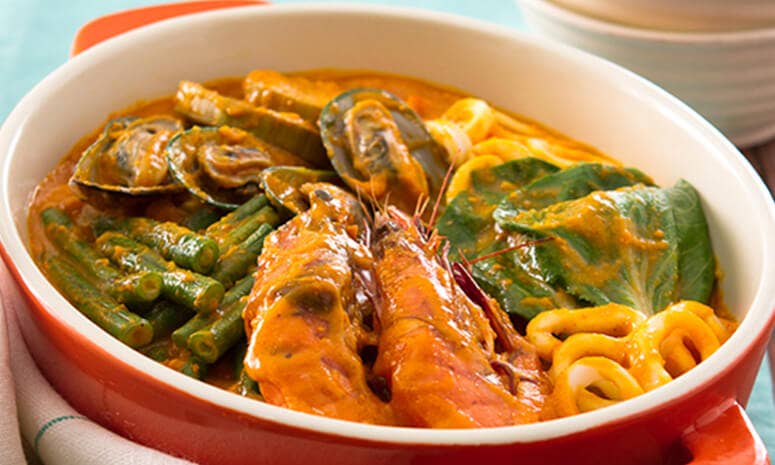 Expand your kare-kare skills with this healthier seafood version.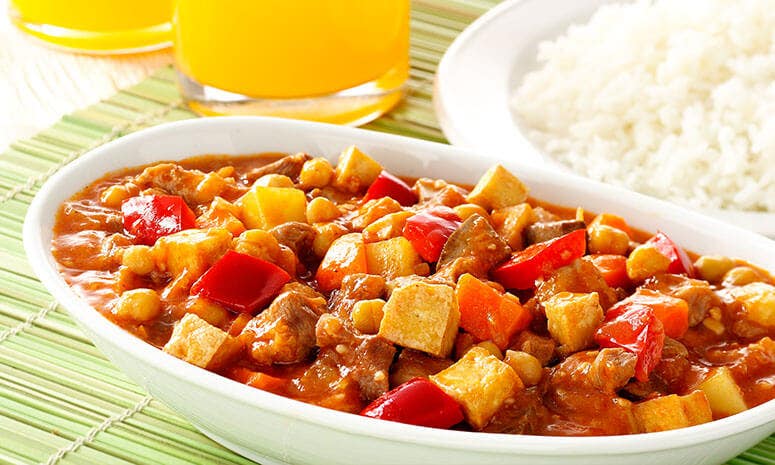 Learn how to make menudo the easy way with this recipe.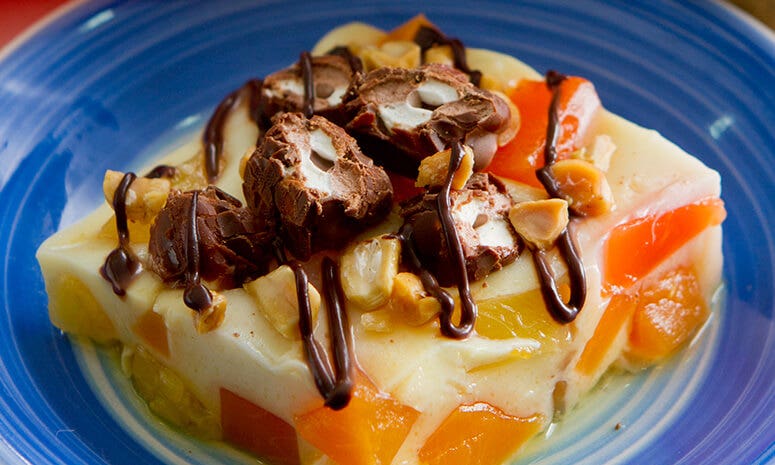 Rocky Road Fruit Gelatin Recipe
This fun dessert is so easy to make for any occasion!