No Frills Korean Barbecue Ribs Recipe
---
Preparation Time
1 hr. & 15 mins.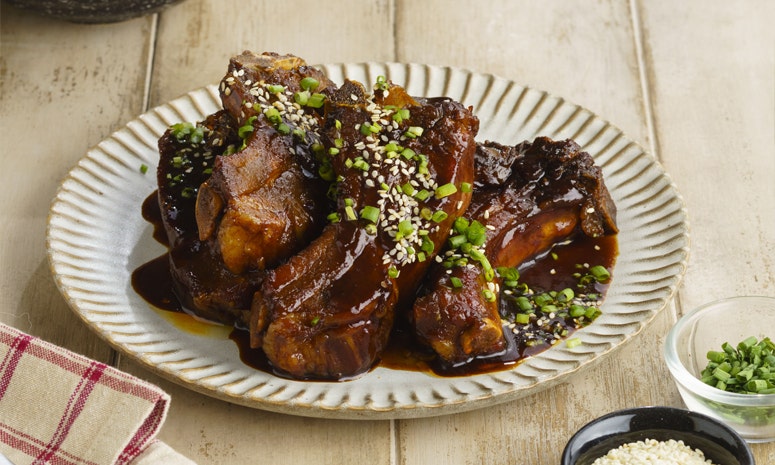 Ingredients
MARINADE:

1/4 cup gochujang
3 tsp garlic minced
1 tsp ginger grated
1 tbsp sesame oil
1 kg pork, baby back ribs
3 cup water
2 tbsp green onions
2 tsp sesame seeds
Cooking Tools Needed
Bowls
Chopping Board
Measuring Cups
Measuring Spoon
Knife
Rubber Spatula
Pan
Cooking Skills Needed
Boiling
Slicing
Marinating
Simmering
Procedure
1. Combine DEL MONTE Quick n Easy Barbecue Marinade, gochujang, DEL MONTE 100% Pineapple Juice with ACE, garlic, ginger, and sesame oil. Marinate the pork in the mixture for at least an hour.
2. In a pan, heat the pork together with the marinade then add water. Bring to a boil then simmer covered for 45 minutes or until tender. Stir occasionally to make sure the sauce does not dry out or burn. When tender, continue simmering the sauce until thick.
3. Slice the pork into riblets then drizzle sauce on top. Garnish with green onions and sesame seeds.
---
You also might be interested in