Hungarian Sausage Stew Recipe
Delight the family with this hearty, easy-to-prepare stew.
---
Categories
Main Dish, Pork, Del Monte Spaghetti Sauce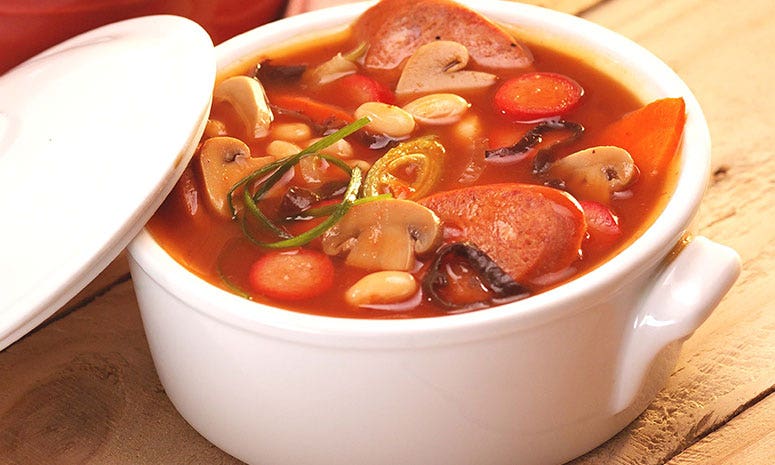 Ingredients
2 Tbsp oil
1 1/2 Tbsp garlic, crushed
1/4 cup onion, sliced
300 g sausage, Hungarian, sliced
1 can button mushroom, canned (198g), drained and sliced
1/4 cup water
- salt, to taste
1 can pork and beans (230g)
1 pouch DEL MONTE Filipino Style Spaghetti Sauce (250g)
1 1/3 cup carrot, sliced and fried
1/2 cup bell pepper, green, sliced
Procedure
Sauté garlic, onion, sausage, and mushrooms. Cook for 3 minutes. Add water, salt, and remaining ingredients except carrot and bell pepper. Simmer for 5 minutes.
Add carrot and bell pepper and simmer for 1 minute.
Lusog Notes
This dish is rich in vitamin A which is important for normal vision, for healthy skin as well as for protection from infections. It is also a source of protein that supports growth and development.
Chef's Tip
For this recipe, the bell pepper should still be crisp. Add them at the last minute of cooking to keep the color bright and to keep the bell pepper crisp.
Featured Products
---
You also might be interested in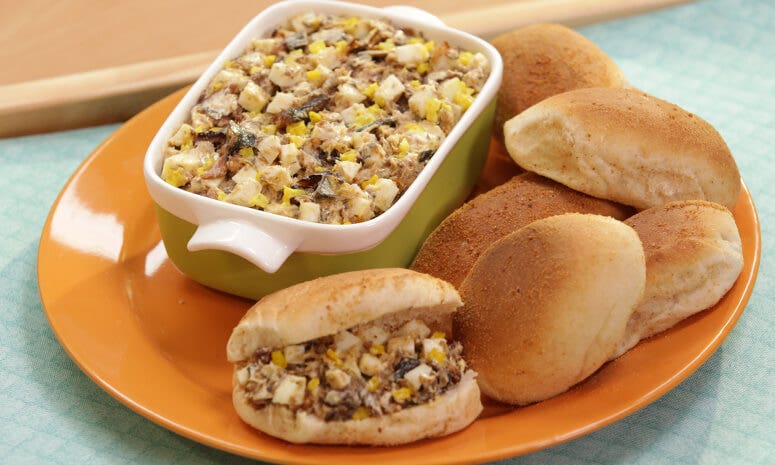 Spanish Sardines Spread Recipe
This tasty spread goes great with crackers or bread.