Corned Beef Macaroni Recipe
Turn your breakfast ulam into this delectable dish!
---
Categories
Pasta/Noodles, Beef, Del Monte Spaghetti Sauce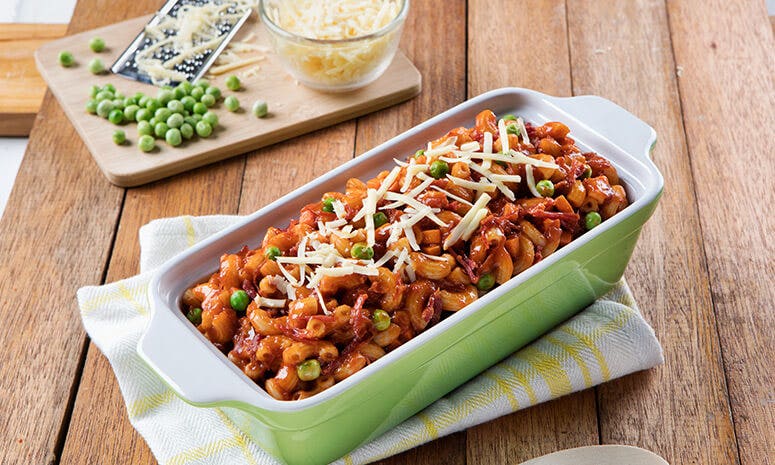 Ingredients
2 Tbsp oil
2 Tbsp garlic, crushed
1/3 cup onion, chopped
1 cup carrot, cut into small cubes
1 can corned beef (175g)
1 pouch DEL MONTE Italian Style Spaghetti Sauce (500g)
3/4 cup green peas, canned/frozen
1/2 tsp salt
1/2 tsp sugar, white
3/4 pack DEL MONTE Elbow Macaroni (400g), cooked
- cheese (optional), grated
Cooking Tools Needed
Chopping Board
Measuring Spoon
Measuring Cups
Wooden Spatula
Procedure
1. Sauté garlic, onion, and carrot. Cook for 5 minutes. Add corned beef, DEL MONTE Italian Style Spaghetti Sauce, green peas, salt, and sugar. Bring to a boil then turn down to simmer for 5 minutes.
2. Pour over or mix with cooked DEL MONTE Elbow Macaroni. Top with grated cheese, if desired.
Lusog Notes
This recipe is a good source of protein that is important for growth, development, maintenance and repair of body tissues. It also contains vitamin A, which helps maintain healthy skin and normal vision.
Chef's Tip
For a chunky pasta sauce, you may also opt to use chunky style corned beef.
Featured Products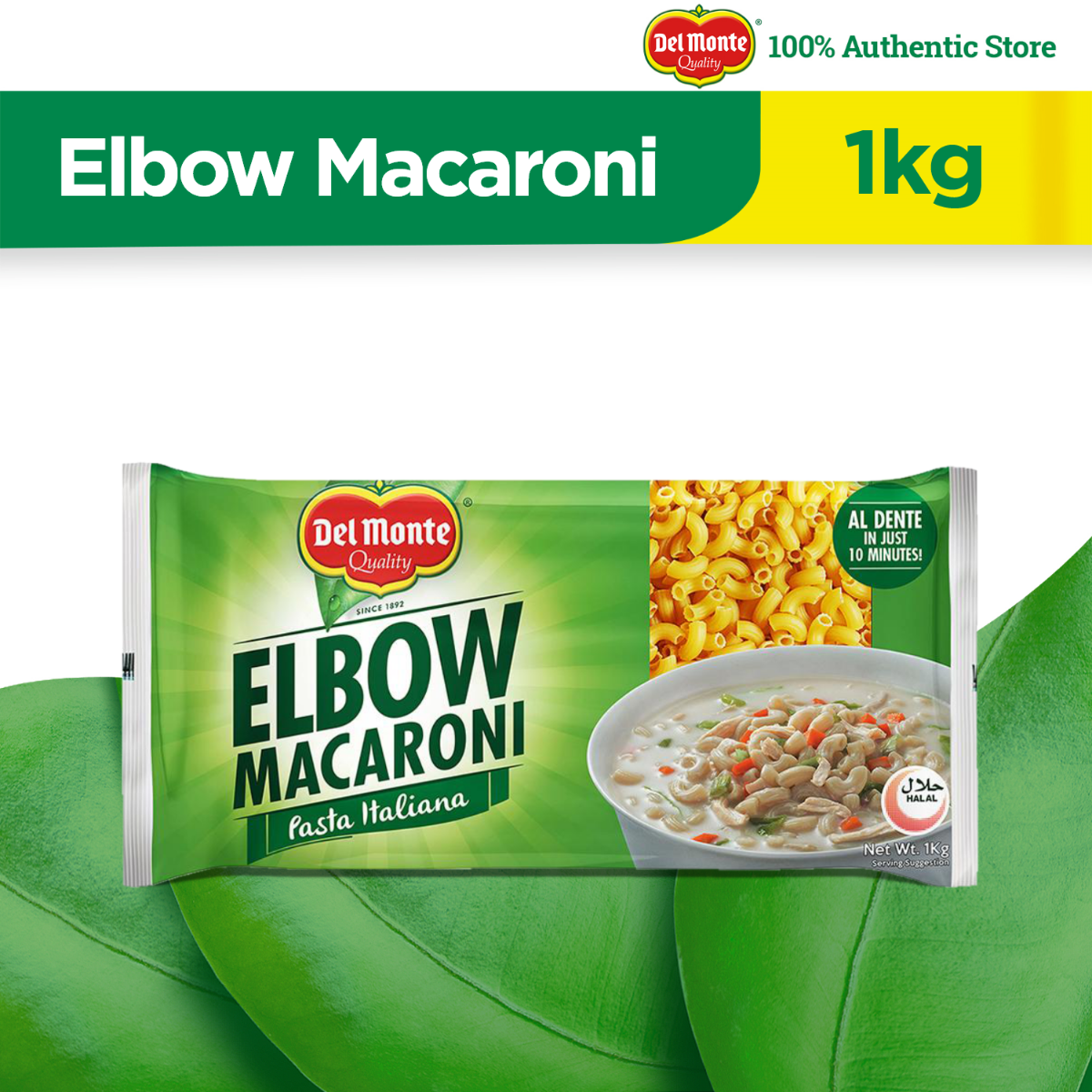 Del Monte Elbow Macaroni 1kg
---
You also might be interested in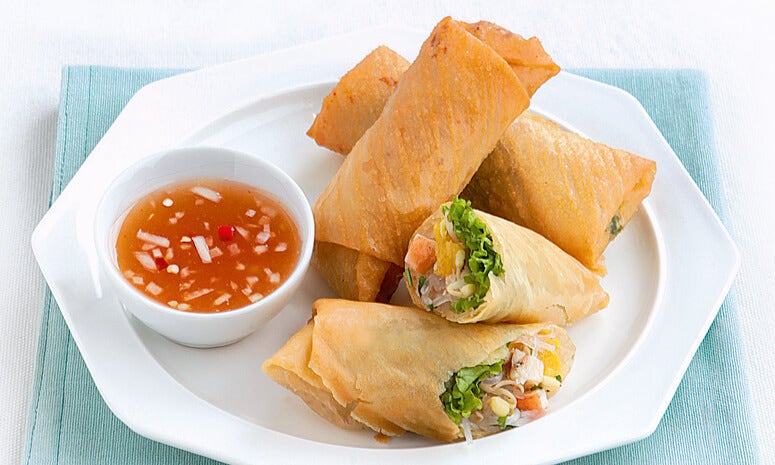 Vietnamese Spring Rolls Recipe
Light but flavorful, it's the perfect snack or side!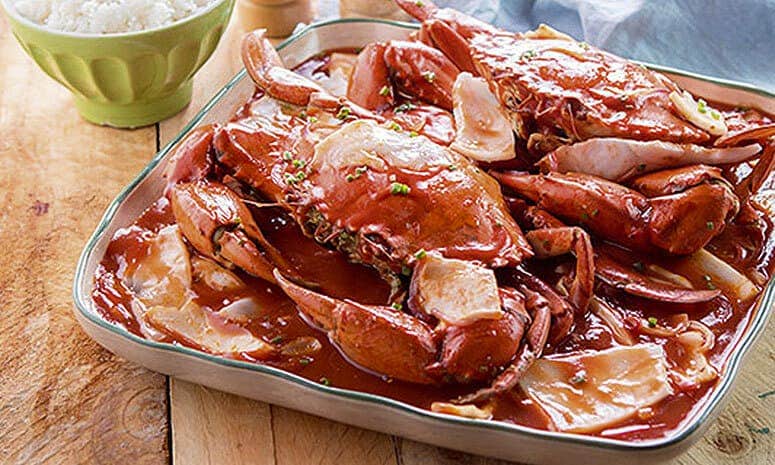 Feast on this impressive Visayan dish at your next celebration.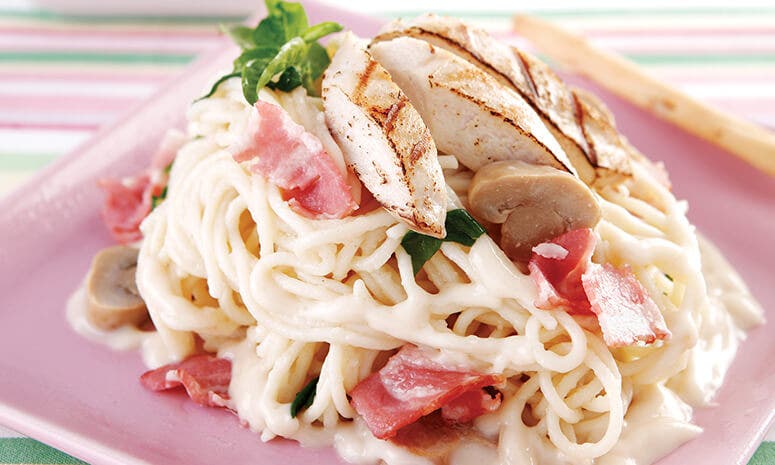 Chicken & Veggie Spaghetti Recipe
Enjoy the sophisticated flavors of this pasta dish.