Chunky Pininyahang Manok Recipe
Give a piña-level up twist to the usual chicken dish.
---
Categories
Category/kitchenomics/Recipes,Category/kitchenomics/Recipes/Main Dish,Category/kitchenomics/Recipes/Chicken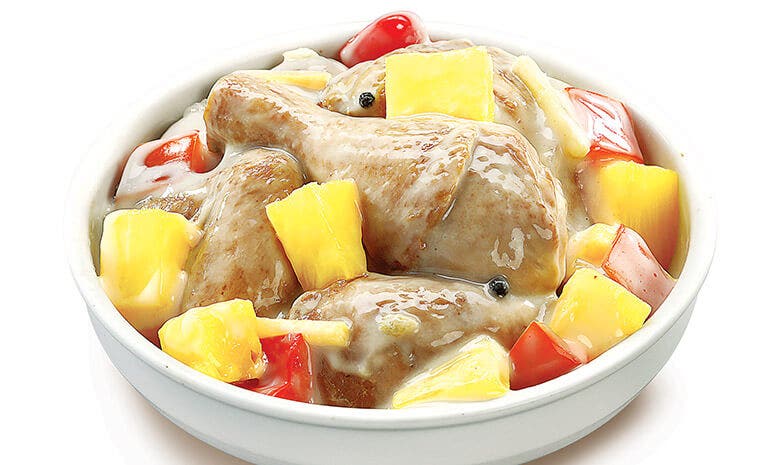 Ingredients
2 Tbsp oil
2 Tbsp ginger, cut into strips
2 Tbsp garlic, crushed
1/2 cup onion, white, sliced
750 g chicken, parts, cut into serving portions
2 1/2 Tbsp patis
1/2 tsp peppercorn, black
1/4 cup bell pepper, red, cut into cubes
2/3 cup milk, evaporated
1 pouch DEL MONTE Pineapple Chunks (200g), drained, reserve syrup
Cooking Tools Needed
Chopping Board
Measuring Cup
Measuring Spoon
Pot
Wooden Spatula
Procedure
1. Sauté ginger, garlic, and onion in oil for 2 minutes. Add chicken and patis, then sauté for 10 minutes or until the chicken turns slightly brown.
2. Add peppercorn and reserved pineapple syrup. Bring to a boil then simmer in a covered pot for 15 minutes or until the chicken is cooked.
3. Turn the heat to low then add bell pepper, milk, and DEL MONTE Pineapple Chunks. Simmer uncovered for 3 - 5 minutes while stirring continuously.
Lusog Notes
This Chunky Pininyahang Manok dish is high in protein that supports growth and development. It is also a source of vitamin B2 and niacin. Vitamin B2 helps in the production of red blood cells and niacin supports the nervous system.
Chef's Tip
Milk curdles when heated at a high temperature. Be sure to add the milk when the chicken is fully cooked so that there is no need to boil the milk. This helps keep the sauce smooth and curdle-free.
Featured Products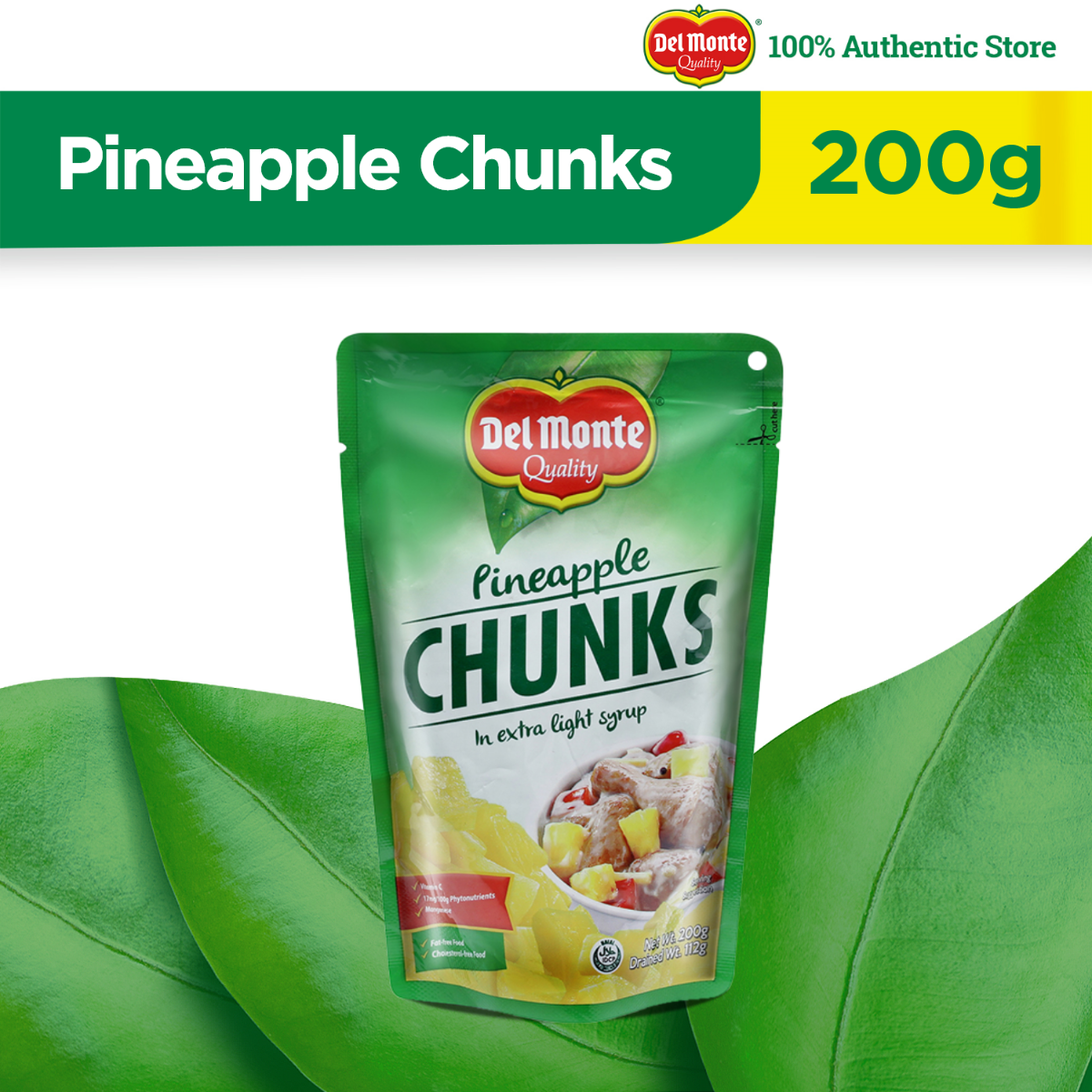 Del Monte Pineapple Chunks 200g
---
You also might be interested in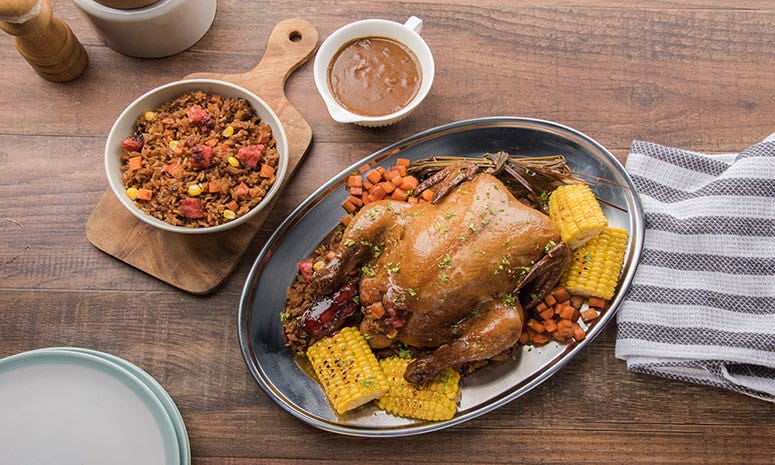 Stuffed Chicken with Longganisa Rice and Baked Corn Recipe
Chef JP Anglo gives us another delicious recipe fit for any occasion.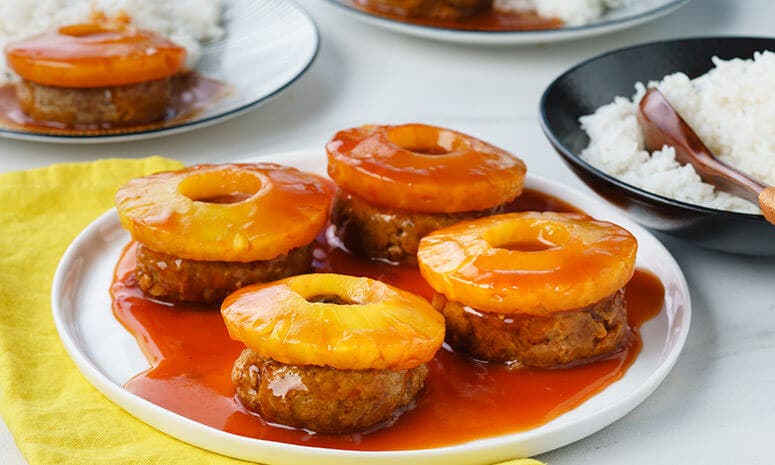 Hawaiian Burger Steak Recipe
This kid-friendly dish is a delightful blend of sweet and savory.