Chicken Meat Rolls Recipe
Try this lighter version to the traditional meatloaf.
---
Categories
Main Dish, Chicken, Del Monte Spaghetti Sauce
Cooking Time
1 hr. and 15 mins.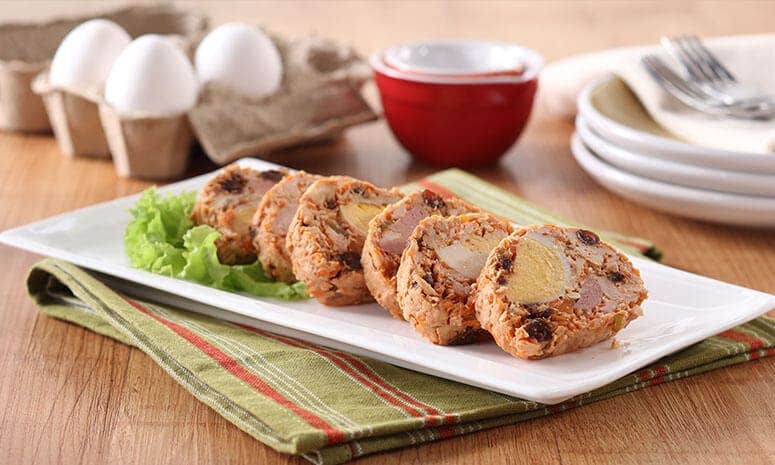 Ingredients
500 g chicken, ground
1 can chicken sausage, vienna (140g)
1/3 cup onion, chopped
1/3 cup onion, chopped
1/4 cup celery, chopped
1 pouch DEL MONTE Sweet Style Spaghetti Sauce (250g)
2 pc egg, boiled and chopped
1 cup carrot, coarsley grated
3 slices bread loaf, white, cut into cubes
1/2 cup raisins
1 1/2 tsp salt
1/2 tsp pepper, black
Cooking Tools Needed
Chopping Board
Measuring Cups
Measuring Spoon
Pot
Spatula
Steamer
Cooking Skills Needed
Cutting
Mixing
Simmering
Slicing
Procedure
1. Combine all ingredients and season with salt and pepper. Mix thoroughly.
2. Wrap every 1 1/2 cups mixture in foil. Roll and form into logs. Steam for 1 hour. Cool and chill overnight. Unwrap and slice.
Lusog Notes
This Chicken Meat Rolls recipe is high in vitamin A, which is helpful in keeping the immune system healthy and it is also a source of protein that is essential for growth and development.
Chef's Tip
For a juicy chicken meat roll, ask the butcher to use chicken thigh fillet which has more fat than chicken breast. The fat allows the meat roll to cook for a long time without drying out.
Featured Products
---
You also might be interested in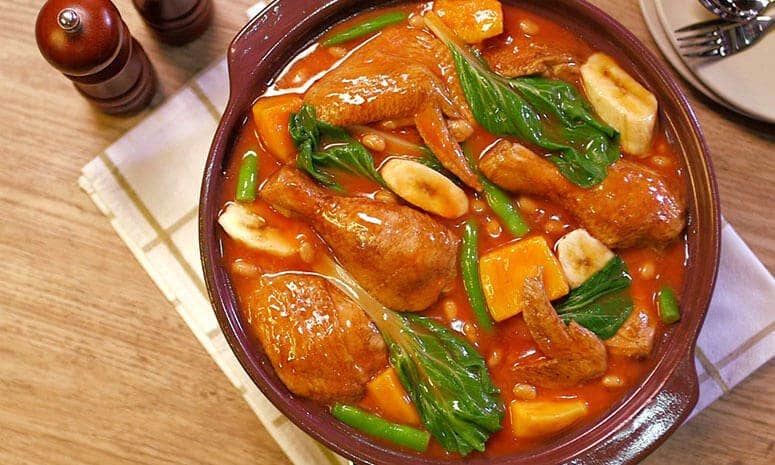 A warm and hearty dish that the whole family will love coming home to.