Baked White Macaroni Recipe
It's pasta-stic! Whip up some delicious Baked White Macaroni today!
---
Categories
Pasta/Noodles, Pasta, Del Monte Pasta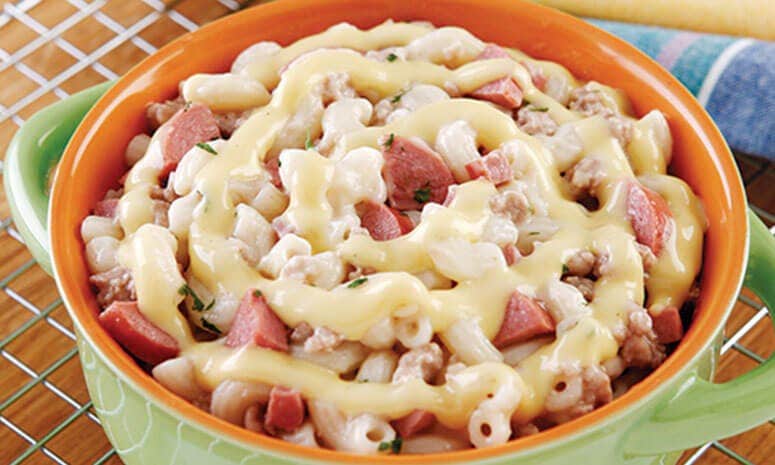 Ingredients
2 Tbsp oil
2 Tbsp garlic
1/4 cup onion, sliced
250 g chicken, ground
2 pc chicken sausage, chopped
1/2 tsp salt
2 pouch DEL MONTE Carbonara Sauce (200g)
1 Tbsp parsley, snipped
1/2 pack DEL MONTE Elbow Macaroni (400g), cooked
2 Tbsp melting cheese, grated
Cooking Tools Needed
Chopping Board
Colander
Measuring Cups
Measuring Spoon
Pot
Spatula
Procedure
1. Sauté garlic and onion in oil. Add ground chicken and continue sautéing until brown. Add chicken sausage. Season with salt.
2. Add DEL MONTE Carbonara Sauce. Simmer for 5 minutes. Add half of the parsley.
3. Combine 2/3 of the sauce mixture with cooked DEL MONTE Elbow Macaroni. Place in a square pan.
4. Top with remaining sauce, cheese, and parsley. Bake at 350°F until cheese melts.
Lusog Notes
This dish provides protein which is needed for growth, development and repair of the body. It is also a source of niacin that promotes normal digestion and healthy skin.
Chef's Tip
Instead of cooking macaroni for 11 minutes, cut the boiling time by 2 minutes to keep it al dente. The macaroni will continue cooking with the sauce as it bakes.
Featured Products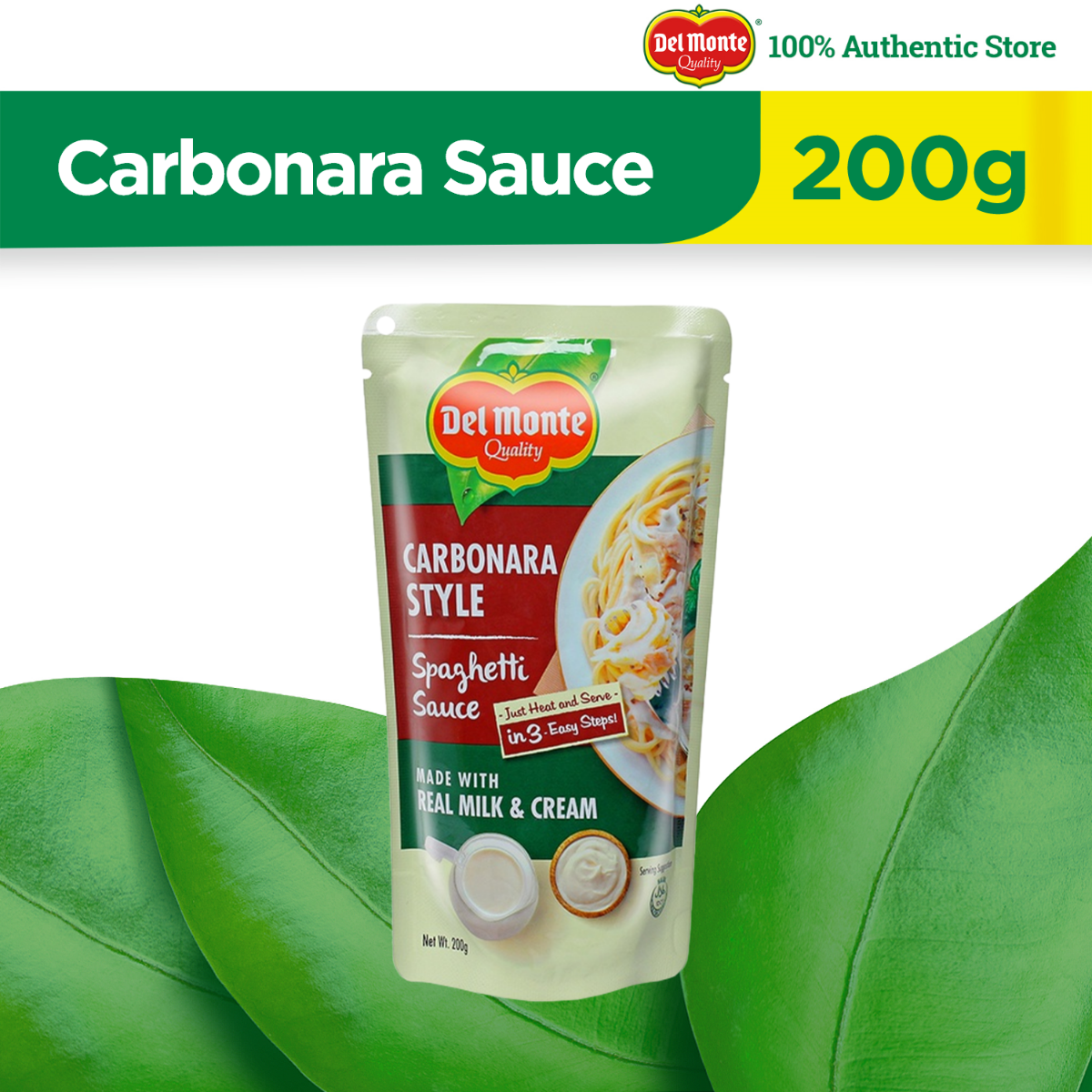 Del Monte Carbonara Sauce 200g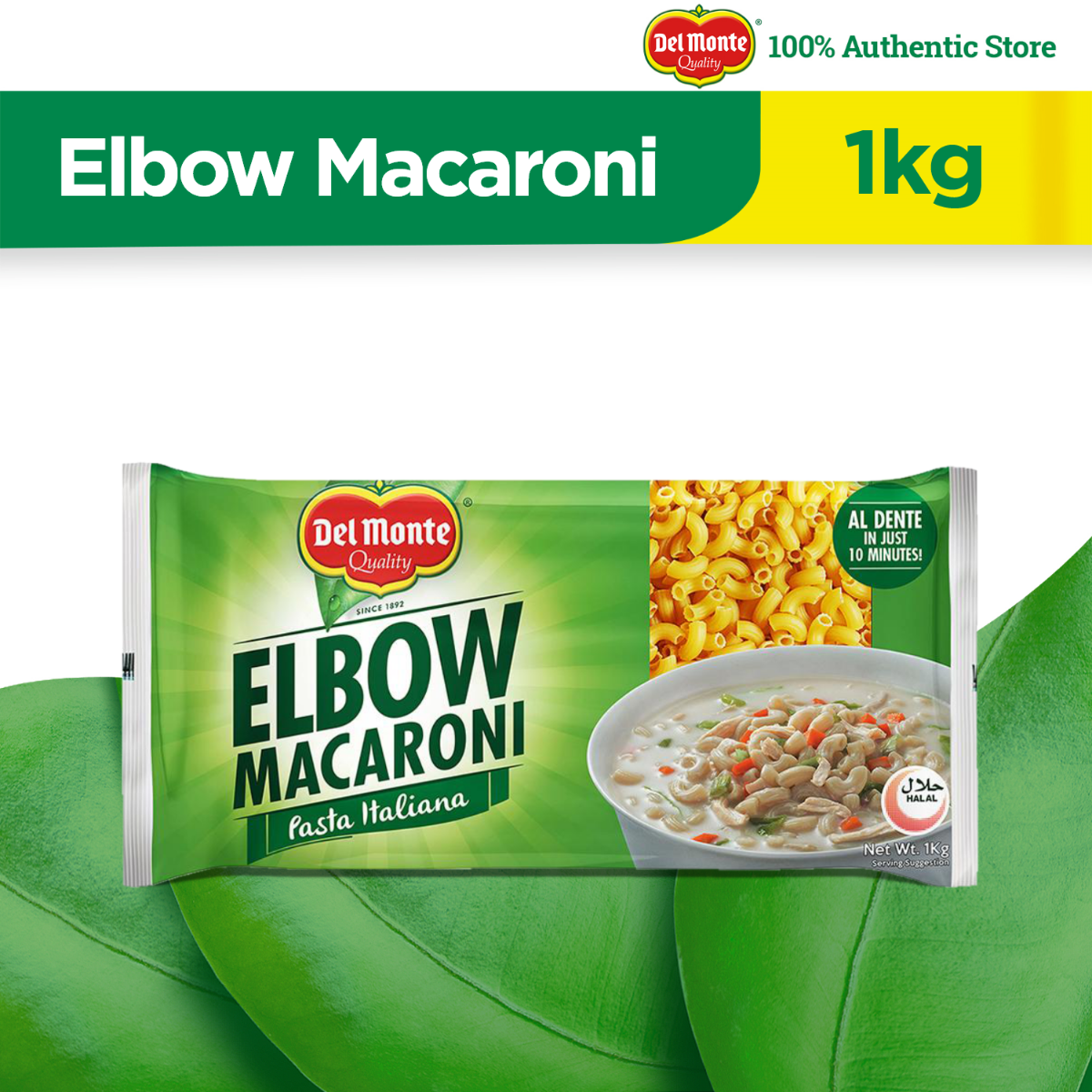 Del Monte Elbow Macaroni 1kg
---
You also might be interested in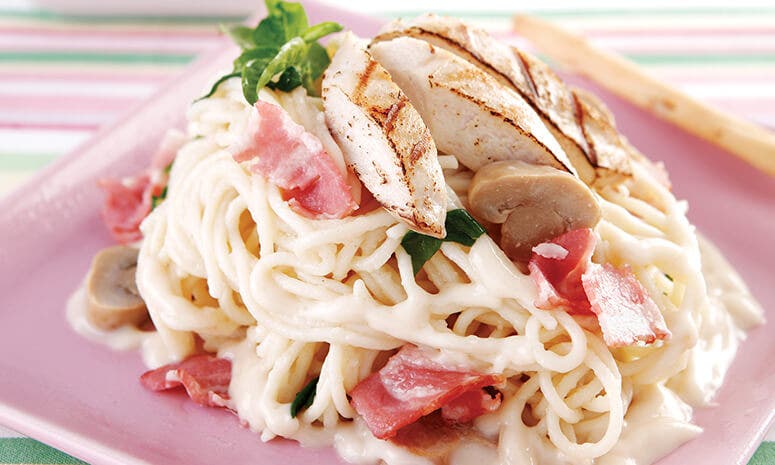 Chicken & Veggie Spaghetti Recipe
Enjoy the sophisticated flavors of this pasta dish.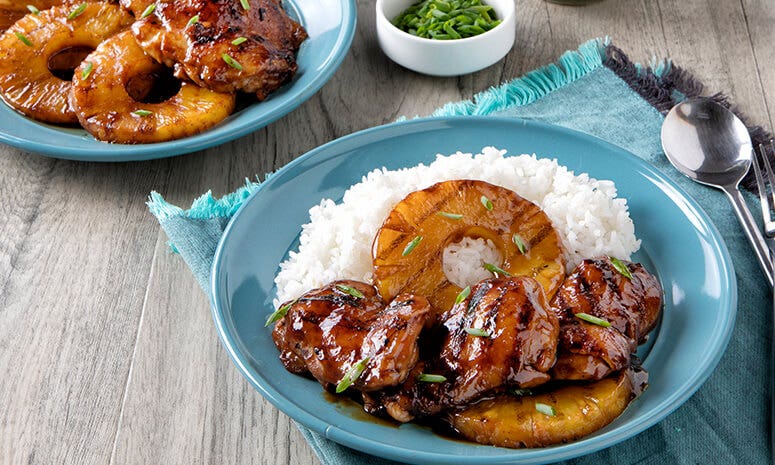 Easy Chicken Aloha Recipe
Liven up family meals with this recipe's sweet and tangy flavors.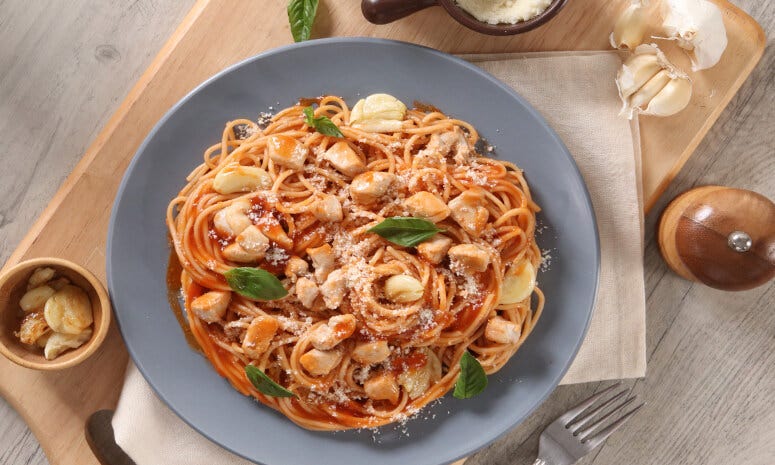 Herbed Chicken Pasta Recipe
Liven up your dinner menu with this easy, flavorful recipe!