Week 3 na of 2023! Kamusta naman ang mga New Year resolutions mo, Ka-Kitch?
If you're on-track, congratulations! If not, don't worry! You can always try again. :)
Kung nasa "New Year, New Me" goals mo ang eating healthier, come check out this week's 5-Day Recipe Plan for perfect sauce-tastic pasta kitchinspiration! These hearty, healthy dishes are extra delicious thanks to Del Monte's Spaghetti Sauces!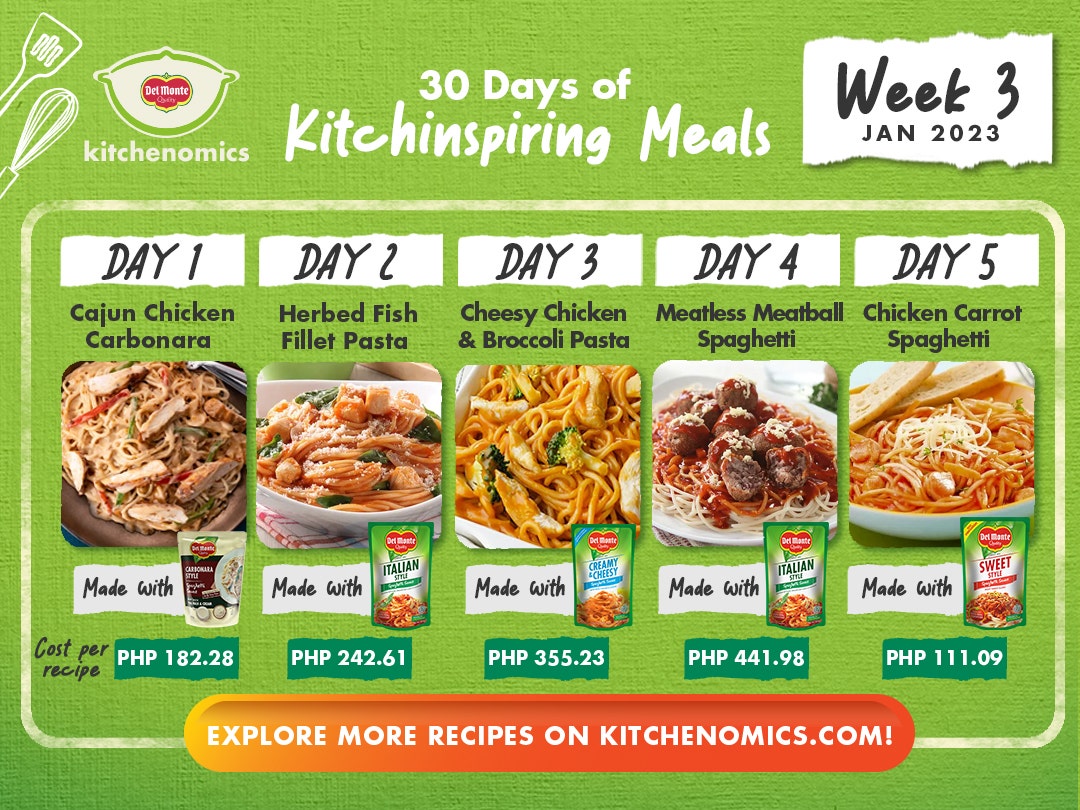 What did you think of these recipes? Drop a comment below!
---
Click each recipe to learn more:
Day 1
Day 2
Day 3
Cheesy Chicken and Broccoli Pasta
Day 4
Day 5
Happy cooking!